On December 2, 2015, the Buddhist Association of Hangzhou(HZBA) and Lingyin Temple launched a weeklong training course at Tsinghua University specifically for delegates of Hangzhou Buddhism. This training course, conducted in association with Hangzhou Municipal Bureau of Ethnic and Religious Affairs Tang Mingzhuang and Chairman of the Buddhist Association of Hangzhou and Abbot of Lingyin Temple Venerable Guangquan, is composed of 56 students, including directors of Buddhist associations and temple executives from various counties and districts of Hangzhou.

Ven. Guangquan delivered a lecture at the opening ceremony. He illustrated the importance of the close relationship between the Buddhist community and the general public. The Buddhist community should make the best of what they learn, what they think and what they comprehend to lead the general public to make contribution to the society. The Sangha should also be dedicated to self-improvement and self-perfection so as to accomplish the mission of promoting Buddhism. Ven. Guangquan also demonstrated his wishes for everyone's enlightenment and benefits from Buddhist studies.

During the weeklong training, Vice President of the Buddhist Association of China Master Zongxing, Secretary-General of the Buddhist Association of China, Liu Wei, as well as experts and scholars in various fields successively delivered lectures on such topics as the Silk Belt and Road Initiative, the architecture and educational function of Chinese Buddhist temples, and the traditional Chinese culture. Lecturers explained the profound in simple language with concrete and vivid cases, which introduced academic research results in different fields to the students. Buddhist masters have enhanced their understanding towards the national principles and policies, enriched their knowledge structures, and become more aware of the historic mission of Buddhism in promoting social development. In the future, they will surely make more contributions to carry forward fine traditional culture and serve to develop a harmonious society by better constructing the Humanistic Buddhism, guiding Buddhist believers into holding right views and promoting righteous beliefs and deeds.

On December 7, the Delegation of Hangzhou Buddhist Sangha completed the course successfully at Qinghua's International Center.

Opening ceremony of the training course

Chairman of the Buddhist Association of Hangzhou and Abbot
of Lingyin Temple Venerable Guangquan delivering a lecture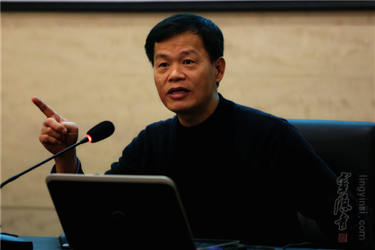 Professor Liao Kebin from Department of Chinese Language
and Literature of Peking University delivering a lecture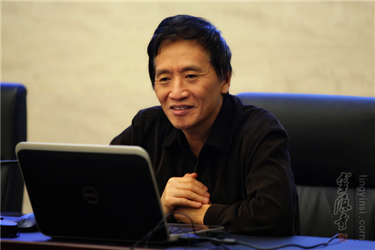 Secretary for Economics Services of Policy Research Office,
CPC Central Committee Feng Haifa delivering a lecture

Vice President of the Buddhist Association of
China Master Zongxing delivering a lecture

Buddhist masters studying attentively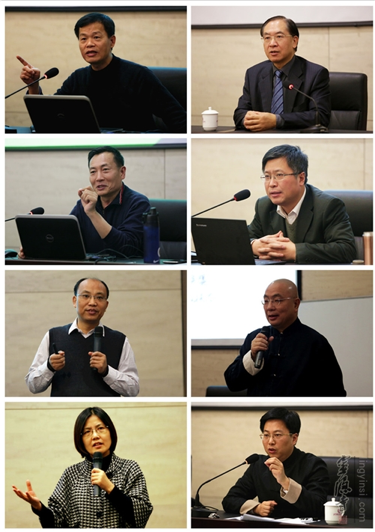 Experts and scholars who delivered lectures during the training course