The Laba Festival, falls on January 17 this year. A traditional Chinese holiday celebrated on the eighth day of the La Month (the twelfth month of the Chinese lunar calendar) which is also the enlightenment day of the Buddha. To commemorate the enlightenment of the Buddha, Lingyin Temple held sutra lectures and an offering ceremony according to the tradition of Chinese Buddhism. Abbot of Lingyin Temple Ven. Guangquan, Abbot of Jingshan Wanshou Temple Ven. Jiexing, and the monastery supervisor of Lingyin Temple Master Yiguang co-hosted the ceremony. The Sangha of Lingyin Temple as well as thousands of Buddhist believers and visitors from both home and abroad joyfully participated in this solemn and grand ceremony.
In the sutra lectures in the morning, Vice-chairman of the Buddhist Association of Hangzhou and Abbot of Jingshan Wanshou Temple, Ven. Jiexing, was invited to lecture on the Buddhist concept of fate and karmic dependency arising to the audience. He explained the profound theory of dependency arising in simple language – worldly occurances, arise dependent on conditions; everything that exists, exists out of dependence on conditions; and without the support of the appropriate conditions, the given phenomena will not be able to remain in existence. He called on the audience to recognize and mitigate evil while practicing good deeds; be dedicated to serving the public; contribute to society with benevolence, inclusiveness and gratefulness. As a community, all should do our best to practice humanistic Buddhism in building a pure land on earth.

During the first eight days of the La Month, Buddhist masters, lay disciples and volunteers of Lingyin Temple visited over ten nursing homes and welfare houses in Zhoupu and Zhuantang Districts of Hangzhou. They brought to the elderly Laba congee, spring festival couplets as well as best new year wishes.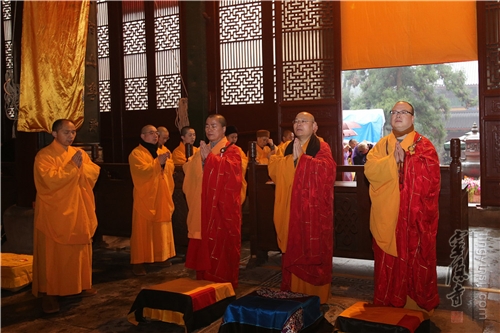 Three venerables masters co-hosting the ceremony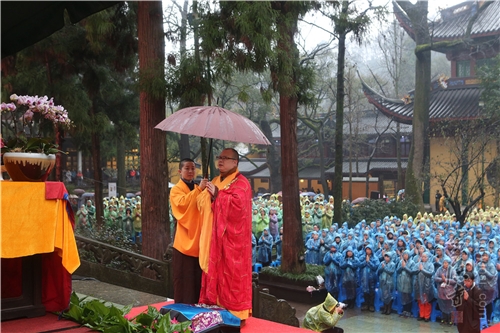 Ven. Jiexing giving a sutra lecture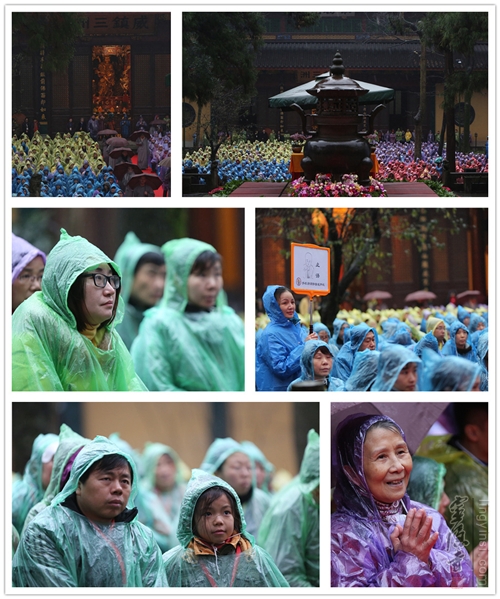 The audience listening attentively and joyfully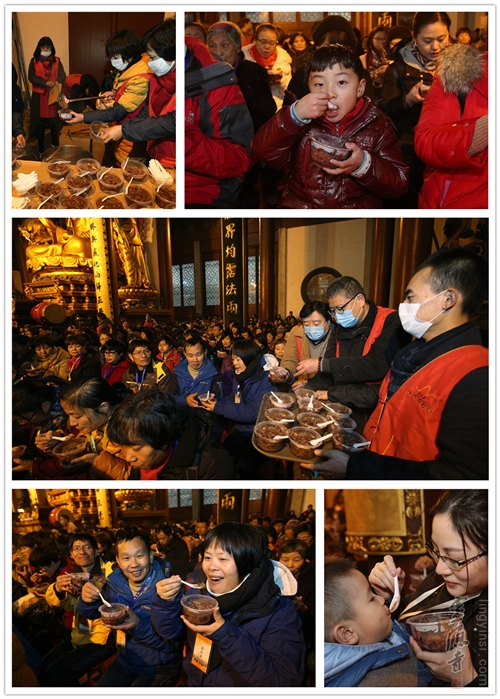 Steaming Laba congee keeping the cold out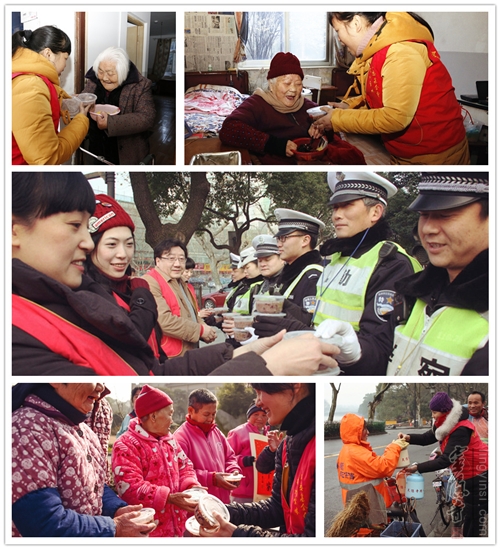 Distributing Laba congee

The offering ceremony

Pious Buddhist believers at the ceremony in spite of the rain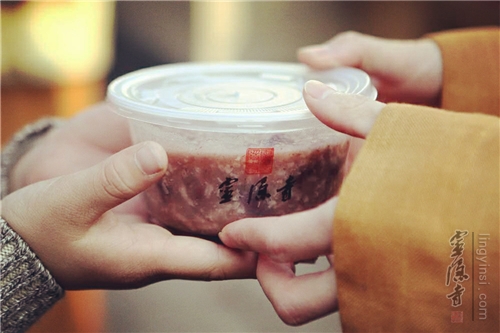 Steaming Laba congee