On February 7, 2016 (the 29th day of the La Month on the Lunar Calendar, Chinese New Year's Eve), it is the tradition of all Chinese people to ring the old year out and the New Year in. On this special occasion, Lingyin Temple held a grand New Year prayer ceremony to pray for world peace and stability, national prosperity and development, and a happy life for all people. The Lingyin Sangha, Buddhist lay disciples, volunteers and thousands of tourists from home and abroad all joyfully participated in this solemn and grand prayer ceremony.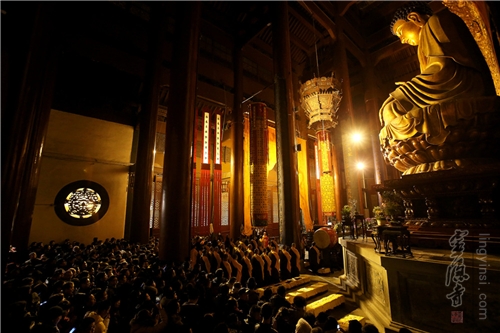 A solemn and grand prayer ceremony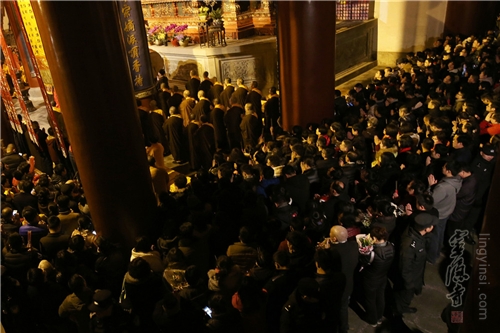 All participants praying for peace and prosperity, and happiness for all people

The monastery supervisor Master Yiguang presiding over the ceremony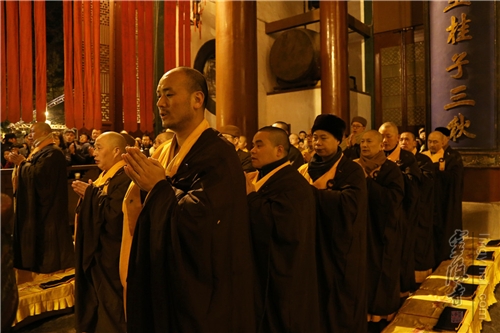 Resonant Buddhist chants and bell tolls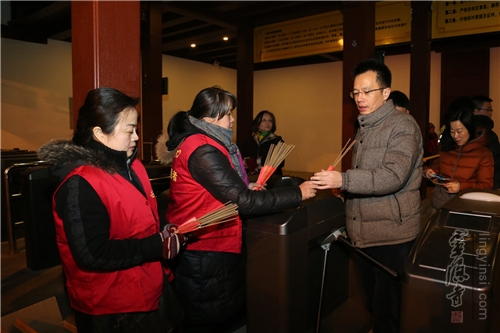 Volunteers giving out three free incenses for each Buddhist believer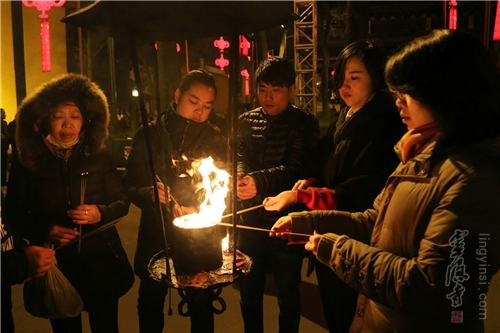 A warm setting for incense offering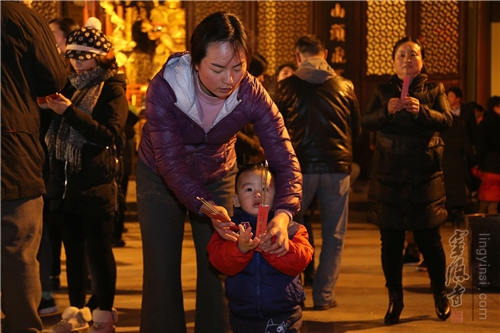 Prayers and wishes

Praying for the New Year

New Year begins with the tolling of the blessing bell at midnight.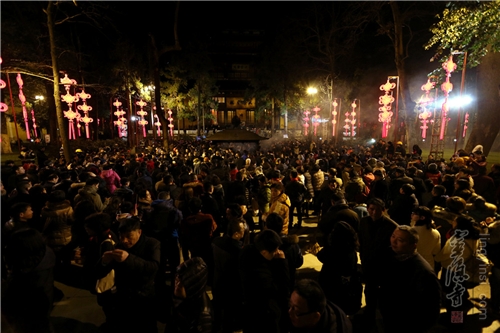 Exchanging of New Year greetings



Paying respect for Buddha

A joyous conclusion of the New Year prayer ceremony

Prayers from Lingyin Temple for all