On February 29, 2016 (the 22nd of the first lunar month), Lingyin Temple held the spring animal release ceremony for the liberation of living souls in the year of Bingshen (丙申) on the bank of the Qiantang River. The activity involved over 200 people between the Lingyin Sangha, lay disciples and Buddhist believers. Abbot of Lingyin Temple Ven. Guangquan hosted the ceremony by making incense offernings, providing ritual ceremony of refuge in the triple gem for all sentient beings. He also addressed the participants about the significance of releasing animals.
Ven. Guangquan stressed that we should always remember the original intention of animal release activities as a compassionate tradition reflecting Buddhist benevolence in protecting life and honoring life. From the perspective of animals that are released, we must realize that to release animals is to protect life, which is the ultimate goal. He also hoped that every one is aware of protecting life and honoring life on a daily basis.

All participants with palms together expressing their wishes that all sentient beings can rid suffering and set forth on path to liberation.

Ven. Guangquan conducting the ceremony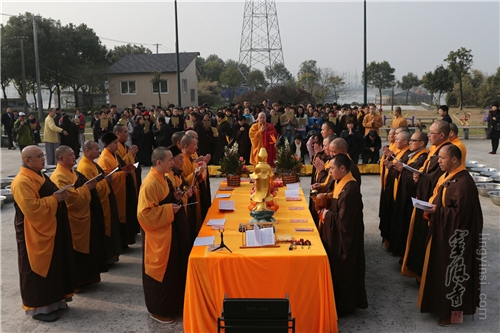 Praying for all sentient beings at the animal release ceremony

Buddhist believers chanting sutra verses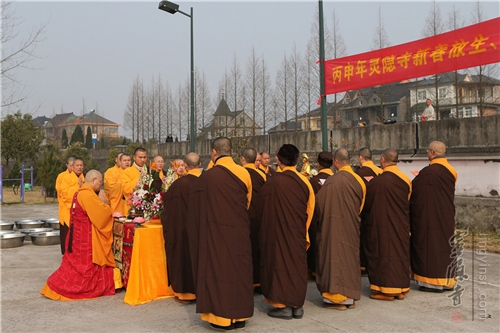 Ven. Guangquan praying at the ceremony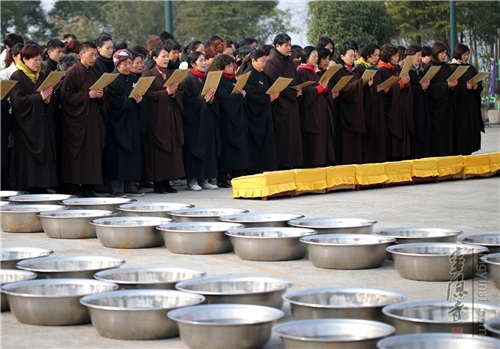 Animals to be released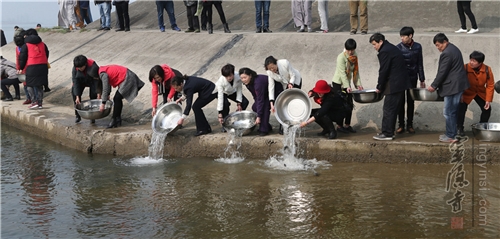 Animals being released

Participants praying for liberation for all sentient beings