On March 2, 2016, Hexiang Library jointly built by Yunlin Library of Lingyin Temple and Caihe Subdistrict was inaugurated. The purpose of establishing Hexiang Library is to develop the community culture and enrich the public life of citizens. Abbot of Lingyin Temple Ven. Guangquan attended the ceremony and gave a speech before guests including the Vice-director of NPC of Jianggan District Chen Hua, the Vice-chairman of CPPCC of Jianggan District Huang Guoxing, and the Secretary of the Party Working Committee of Caihe Subdistrict Yu Guangbin.

Hexiang Library aims to carry forward the Chinese traditional culture, highlight the connotation of the community culture and enhance the quality of life for the area. By organizing a variety of activities with educational content, Hexiang Library will exert positive influence on the shaping force of traditional culture in the construction of new city communities.

Staff of Yunlin Library also introduced nutritional knowledge on vegetarian diet to the citizens who participated in the activity. To make knowledge more vivid, they also prepared Lingyin vegetarian food for tasting.

Abbot of Lingyin Temple Ven. Guangquan giving a speech at the inauguration

Guests of the inauguration ceremony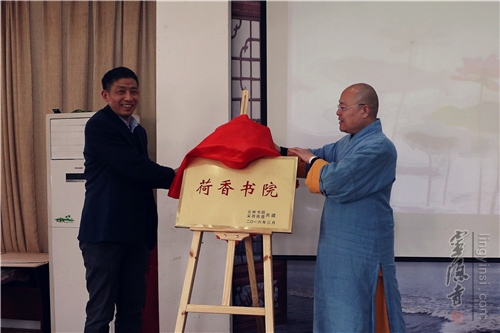 The unveiling of Hexiang Academy

Citizens listening attentively to the introduction of vegetarian culture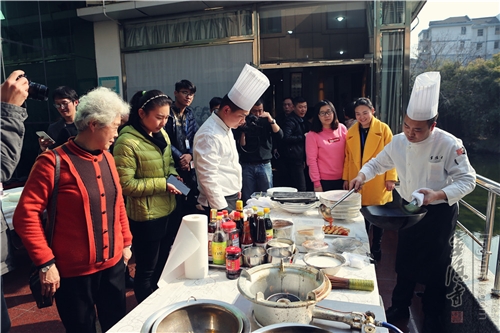 Vegetarian food demonstration

Lingyin vegetarian food for sampling