On March 17, 2016, the Establishment Ceremony of Buddhist Resource and Research Center(ZUBRRC) and the Signing Ceremony of Buddhist Universal Digital Archives were held at Zijingang Campus of Zhejiang University. Abbot of Lingyin Temple Ven. Guangquan attended the activity and delivered a speech.

Ven. Guanquan expressed his congratulations on the establishment of Buddhist Resource and Research Center and then delivered a speech. He said in his speech, "The establishment of Buddhist Resource and Research Center marks a new stage of the Buddhist culture research of Zhejiang University. The Buddhist community of Hangzhou is willing to carry out extensive cooperation and exchanges with the center on the preservation and research of Buddhist cultural resources so as to contribute to the preservation and promotion of Buddhism."

Distinguished guests who attended the activity include the Vice-president of Zhejiang University Professor Luo Weidong, the Chairman of the board of directors of Harvard University International Literature Protection Foundation Professor Leonard W.J. van der Kuijp, and renowned experts and scholars from both home and abroad.


Abbot of Lingyin Temple Ven. Guanquan delivering a speech

The Vice-president of Zhejiang University Professor
Luo Weidong delivering a speech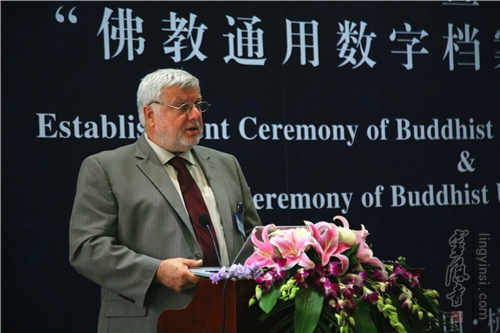 The Chairman of the board of directors of Harvard University International Literature
Protection Foundation Professor Leonard W.J. van der Kuijp delivering a speech

The Director of Zhejiang University Buddhist Resource and Research
Center Professor He Huanhuan delivering a speech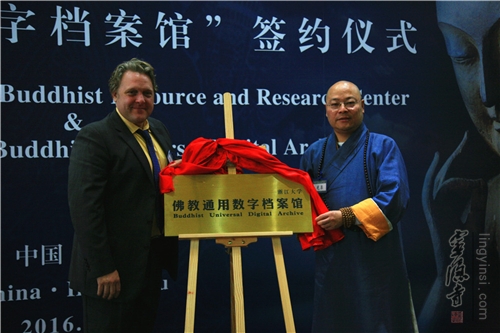 The signing ceremony of Buddhist Universal Digital Archives

A group photo