On June 16, 2016, a tea ceremony was held during a religious seminar at Zhejiang Institute of Socialism. Representatives of five religions from Zhejiang Province gathered together to enjoy Yunlin Tea Party presented by Lingyin Temple in the early summer breeze.
At the tea party, the Vice-chairman of the Buddhist Association of Zhejiang and Abbot of Lingyin Temple, Ven. Guangquan, told the story of the dedicated Buddhist master Ven. Juzan's fighting against the foreign invaders. Other representatives also shared stories of loving the religion and the nation of their believers. The Vice-chairman of the Taoist Association of Zhejiang Taoist Qiu Chonggui performed Tai Chi at the tea party.

At the end of the tea party, the representatives sent their works of calligraphy as gifts to Zhejiang Institute of Socialism.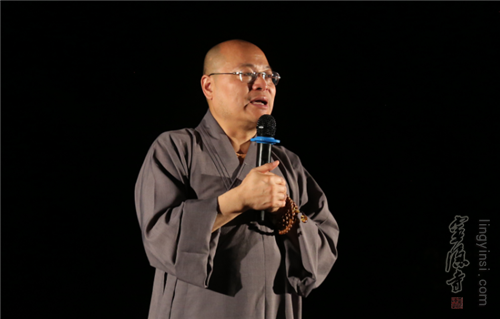 Ven. Guangquan telling the story of the dedicated Buddhist master Ven.
Juzan's fighting against the foreign invaders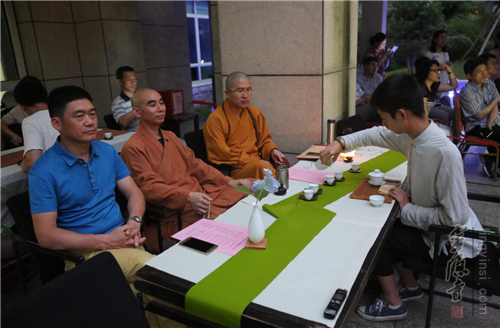 The archaic Yunlin tea ceremony

Guests enjoying Yunlin tea ceremony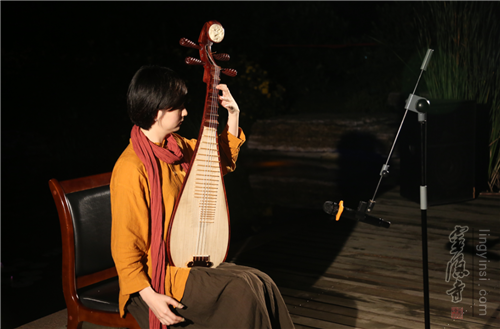 A pipa solo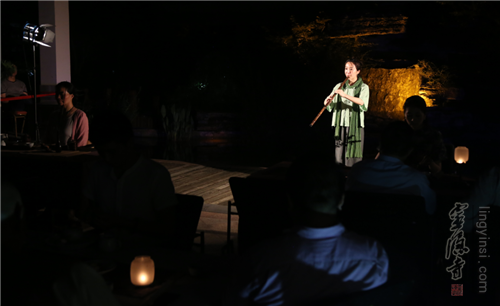 A xiao (a vertical bamboo flute) solo