On November 26, 2016, the Third Yunlin Cup Go Tournament for University Students in Zhejiang took place in Zhejiang Gongshang University. All competitions would participate today and tomorrow for the 96 Go players of 19 teams from universities of Zhejiang. Lingyin Temple sent a team led by Master Jueliang at invitation to play Go and share the experience with university students.

The monastery supervisor of Lingyin Temple, Master Kuoren, extended his well wishes at the opening ceremony of the Go tournament. He addressed that the game as a high art form originating from the Chinese traditional culture, and the Lingyin Go team represents a beneficial attempt of combining Buddhism and the traditional culture.

Lingyin Temple's support for this Go tournament corresponds to the idea of Ven. Guangquan--that the traditional culture should be vigorously promoted. It is the good intention of Lingyin Temple to bring more enthusiasts together for the great cause of carrying forward the Chinese traditional culture.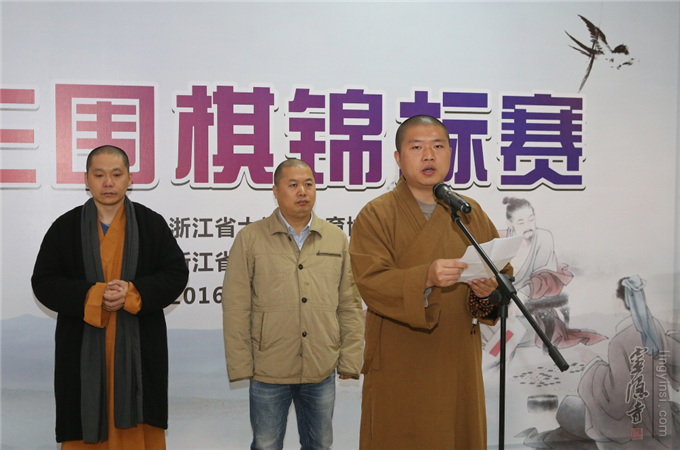 Save