On January 7, 2017, a charity auction of paintings and calligraphy was held by Hangzhou Yunlin Charitable Foundation at the Dharma Hall of Lingyin Temple. Abbot of Lingyin Temple Ven. Guangquan, Vice President of Zhejiang Artists' Association Wu Shanming and Master Zhaoguanhan from Ruili Bodhi School attended the activity and delivered speeches. Distinguished guests in attendance also included over 100 warm-hearted guests from different walks of life.
Ruili Bodhi School in Yunnan Province was founded by the chairman of The Buddhist Association of Ruili Master Zhaodengdai with the aim of better serving the society and cultivating comprehensive talents for Southern Buddhism in Ruili City, Dehong Autonomous Prefecture, and even greater China. Since its establishment twelve years ago, Ruili Bodhi School has cultivated many excellent Buddhist talents, but the spending on teaching has put the school in great distress now – a shortage of funds and thus a suspension of infrastructure construction of the school. Soon after Yunlin Charitable Foundation learned the school's shortage of funds, they sent a team to Yunnan to visit the teachers and students in the school and find out more about their needs. Thanks to the joint forces of all sectors of society, Yunlin Charitable Foundation organized this charity auction of paintings and calligraphy to raise funds for Ruili Bodhi School.
Master Zhaoguanhan extended his sincere gratitude to Yunlin Charitable Foundation, Buddhist masters, calligraphers and painters who donated their works and other donors as well as to all of those who care so much about Ruili Bodhi School. "Our school will, as always, keep promoting Buddhism and cultivating Buddhist talents," he said.
At the end of the activity, Ven. Guangquan donated ¥2,144,000 raised at this charity auction to Ruili Bodhi School on behalf of Yunlin Charitable Foundation and delivered a speech, in which he expressed his hope that all people can adhere to the Buddhist spirit of benevolence, inclusiveness and gratitude, and practice Buddhism to better serve the society in helping create a perfect pure land on earth.


The charity auction



The charity auction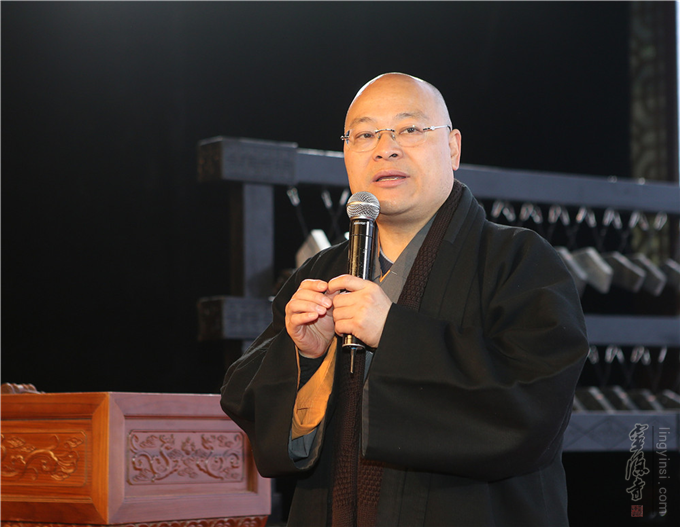 Ven. Guangquan delivering a speech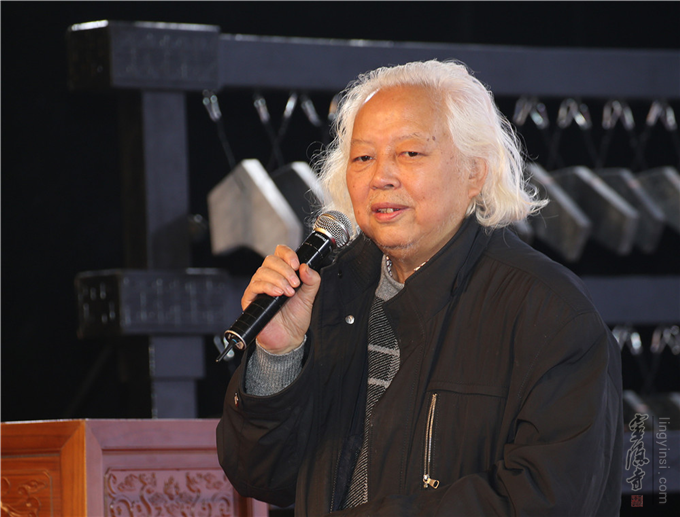 Mr. Wu Shanming delivering a speech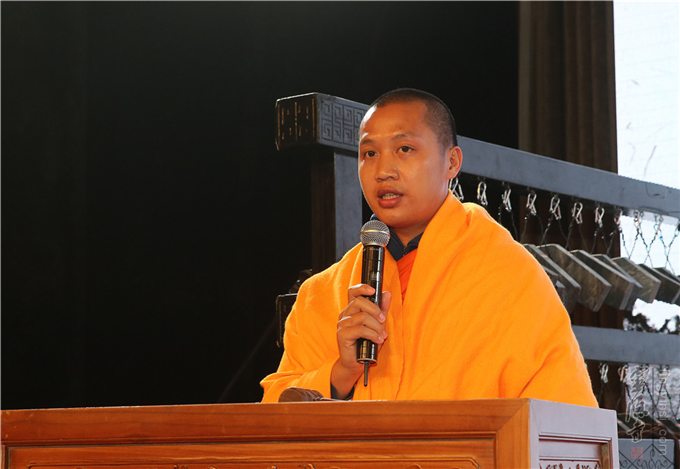 Master Zhaoguanhan delivering a speech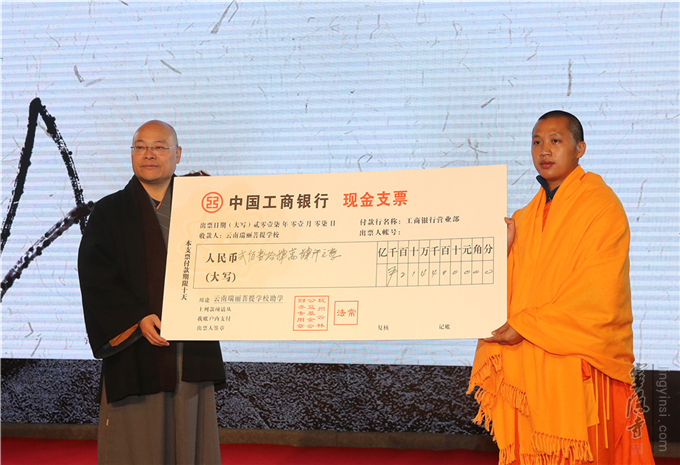 On behalf of Yunlin Charitable Foundation,


Ven. Guanquan donated all the funds raised to Ruili Bodhi School

Save

Save