This year, the birthday of Avalokitesvara (Guan Yin Bodhisattva) falls on March 16 (the 19th of the second lunar month). Nearly 500 Buddhist believers assembled at Dharma Hall of Lingyin Temple to attend the ceremony of Refuge in Triple Gem (Triratna), which was conducted by Abbot of Lingyin Temple Ven. Guangquan.
At the ceremony, Ven. Guangquan enlightened the Buddhist faithful by explaining the meaning of conversion to Buddhism and Triple Gem –the three Jewels of Buddhism for which Buddhists take refugeand look towards for guidance, i.e. Buddha, Dharma, and Sangha. He encouraged everyone to be wholeheartedly devoted to the study and practice of Buddhism after conversion so as tobenefit from Buddhist practice in their daily life and work. He also suggested that Buddhist believers should always stay benevolent, forgiving, grateful and blissful.
Master Songruipatiently explained the rites of conversion and the rituals of Buddhism to the newly converted, in an atmosphere filled with Dharma bliss before a solemn and orderly ceremony.

Gathering together at Dharma Hall




Ven. Guangquan lecturing to Buddhist believers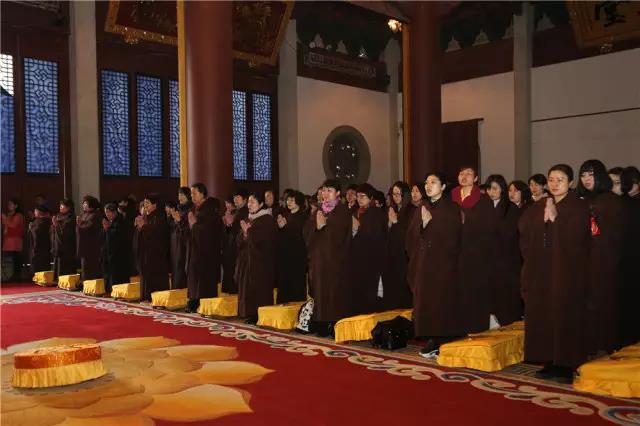 Ceremony of Refugee in Triple Gem