On April 6, 2017, the King of Cambodia Norodom Sihamoni visited Lingyin Temple and was warmly received by Abbot Ven. Guangquan and Lingyin Sangha. He first visited Mahavira Hall and made offering of incense and flowers to the Buddha. Ven. Guangquan introduced to him the origin and features of the statue of Sakyamuni situated in the middle of the hall.
Then King Sihamoni and Ven. Guangquan had a meeting at Liandeng (Eternal Lamp) Pavilion, during which Ven. Guangquan extended warm welcome to King Sihamoni again on behalf of the Buddhist monks of East and West sequences. He also overviewed the history of the China-Cambodia friendship and the cultural exchanges between Buddhist communities in the two countries.
Ven. Guangquan stated, "The history of friendship between China and Cambodia goes back to ancient times and there have been frequent cultural exchanges between Buddhist communities in the two countries. We are very grateful that the Chinese Buddhist delegation was warmly received by the Buddhist community in Cambodia as well as King Sihamoni in the Royal Palace. It is a great honor to have King Sihamoni here in Lingyin Temple thanks to, in the Buddhist term, noble and extraordinary karma. There is a long lasting friendship between the countries. The late king of Cambodia visited Lingyin Temple a couple of times before and friendship has struck a deep root in the hearts of both sides. We firmly believe that the friendship between us will last forever and I wish the two peoples all happiness and well-being."
King Sihamoni responded in his address,"It is a great honor and delight for us to pay a friendly visit to Lingyin Temple and Zhejiang province. I am confident that such a visit will promote more intimate communication between the Buddhist communities in Cambodia and China, especially between Lingyin Temple and the Cambodian Buddhist community. On behalf of the Cambodian delegation and myself, I would like to take this opportunity to express our appreciation and admiration to Abbot Ven. Guangquan and Lingyin Temple for your accomplishments in the protection and promotion of Buddhism as well as the Chinese traditional culture. I sincerely wish Ven. Guangquan and LingyinSangha all the Buddhist bliss and I hope that greater success in cultural inheritance will be achieved in the future."
After the meeting, the two parties exchanged gifts. Lingyin Temple gave King Sihamoni a precious photo of the late king of Cambodia visiting Lingyin Temple as a gift while King Sihamoni gave a gift of a well-crafted statue of the Buddha in return.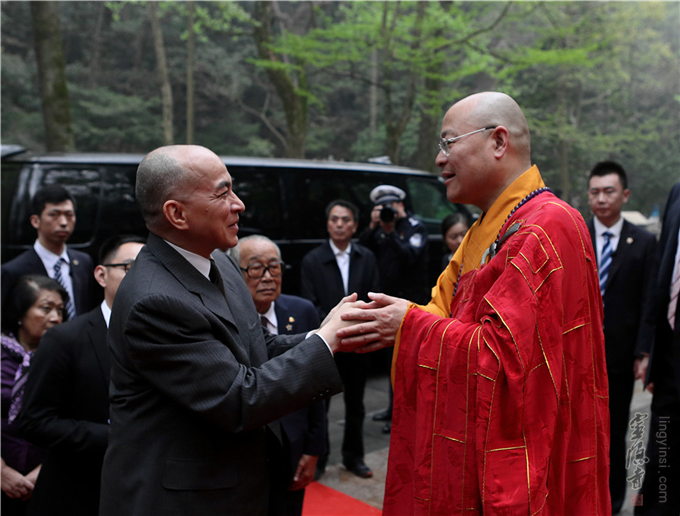 Abbot of Lingyin Temple Ven. Guangquan warmly receiving
the King of Cambodia Norodom Sihamoni




King Sihamoni making offering to the Buddha at Maravira Hall of Lingyin Temple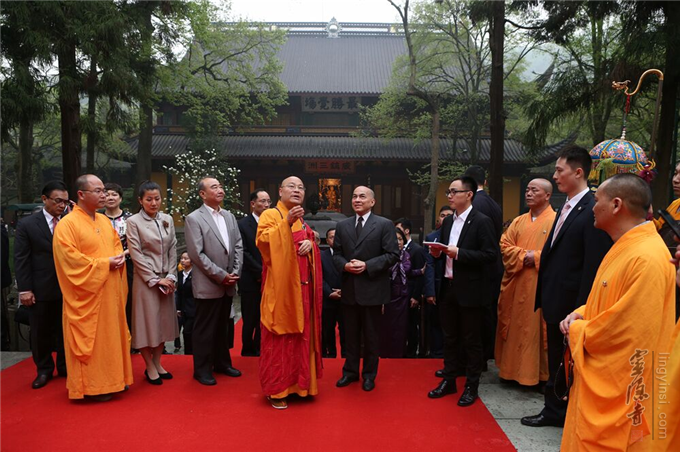 Ven. Guangquan introducing the temple buildings to King Sihamoni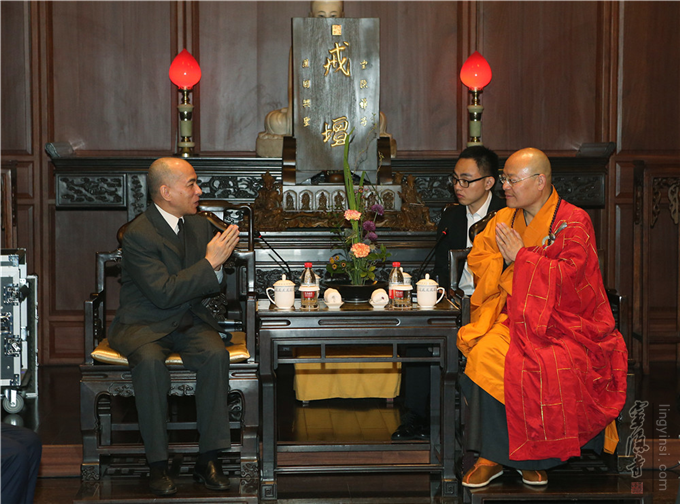 A meeting at Liandeng Pavilion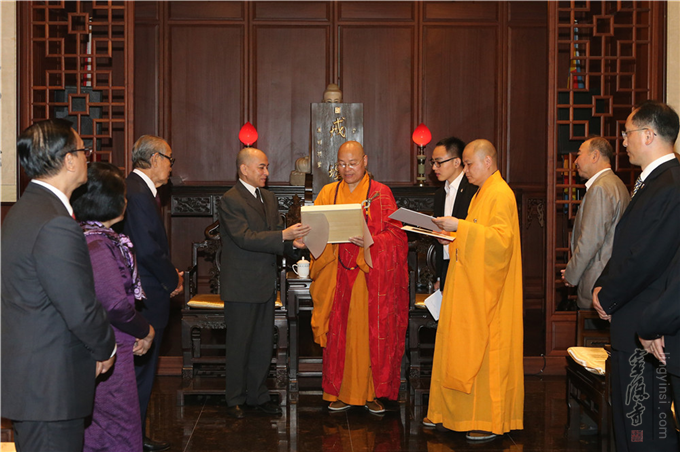 Exchanging gifts




A photo of Ven. Guangquan and King Sihamoni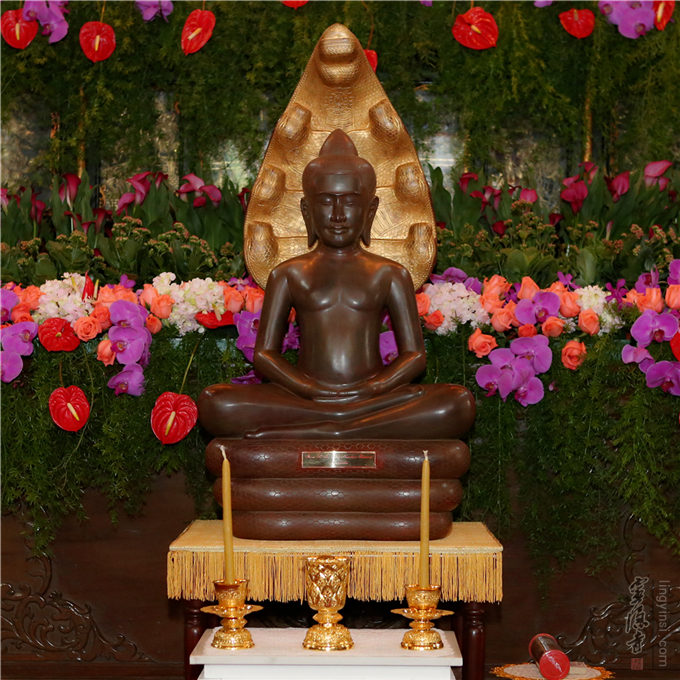 The statue of the Buddha given by King Sihamoni
as a gift to Lingyin Temple