On July 28, 2017, Abbot of Lingyin Temple Ven. Guangquan led a group of over 400 people, including Buddhist masters from Lingyin Temple and lay Buddhist disciples and believers, on a pilgrimage to the sacred Buddhist destination Putuo Mountain, which is the way place of Guanyin (Avalokiteshvara) Bodhisattva.
The massive group led by Ven. Guangquan set out from the front gate at 8:00 a.m., following the Buddhist ritual of bowing to the ground in a full prostration every three steps from main gate of Putuo Sacred Land along the ancient pathway of Sansheng Temple and all the way up to Puji Temple. From time to time, other Buddhist masters and believers joined them along the pilgrimage road and an expanded group marched toward the destination together.
It took nearly five hours for them to get to the destination—Puji Temple. Such a pilgrimage trip demonstrated the strong will and firm belief of the Buddhist masters and believers.
Ven. Guangquan encouraged everyone in the group that they should devote themselves to the study of Buddhism and earnestly practice what they advocate. Moreover, arrogance, cruelty, selfishness, gracelessness and ignorance should be mitigated to make room for tolerance, mercy, compassion, wisdom and introspection.

Setting off from the front gate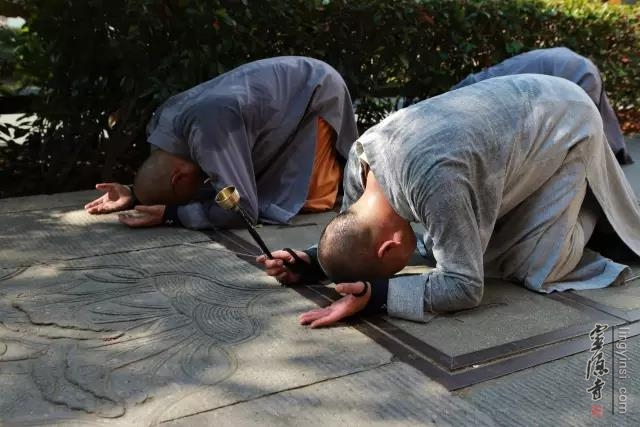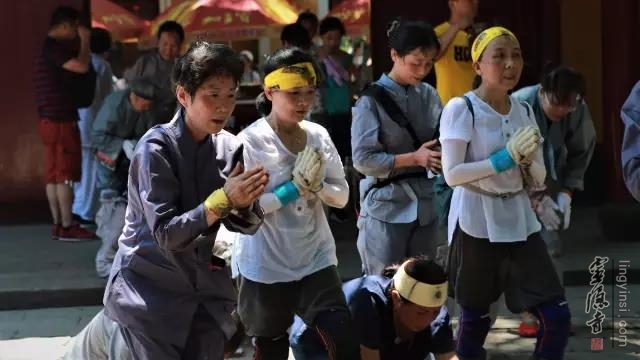 The Buddhist ritual of bowing a full prostration every three steps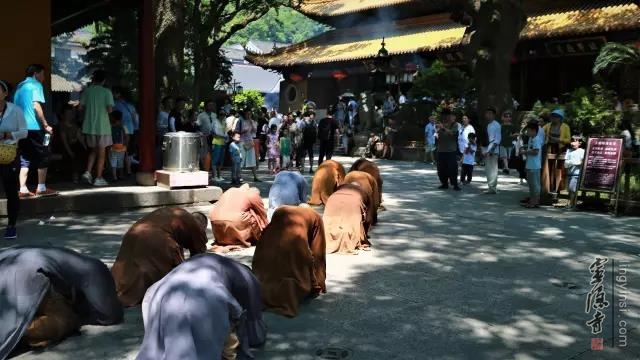 Arriving at the destination—Puji Temple
Filled with Dharma bliss