On the morning of September 6, 2017, a grand opening ceremony for the 2017 Chinese Filial Piety Cultural Festival initiated by Lingyin Temple and co-organized by Lingyin Temple, China News Service and Ethnic and Religious Affairs Committee of Zhejiang Province was held at Zhejiang Hotel in Hangzhou. The Abbot of Lingyin Temple Ven. Guangquan delivered a speech at the opening ceremony.
Filial piety, one of the Chinese traditional virtues, serves as the basis and core in construction the Chinese traditional culture. Ven. Guangquan expounded on the purpose of the festival in his speech, "Nowadays, one urgent priority for China is to promote the filial piety culture in order to rise to the challenges of changing times amidst intense competition among diverse cultures. The festival is aimed at disseminating positive messages by setting up role models of filial piety in the society."
In the event, a widely represented total of twenty people from the mainland, Taiwan,Hong Kong and Macao were awarded as the 2017 Role Models of Chinese Filial Piety. After the opening ceremony, a launching ceremony for the activity "Advocates of Traditional Filial Piety by Five Religions" was held and became a highlight of the festival.
Opening ceremony of the 2017 Chinese Filial Piety Cultural Festival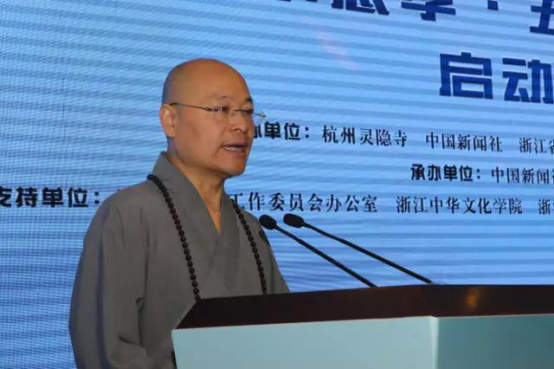 Abbot of Lingyin Temple Ven. Guangquan delivering a speech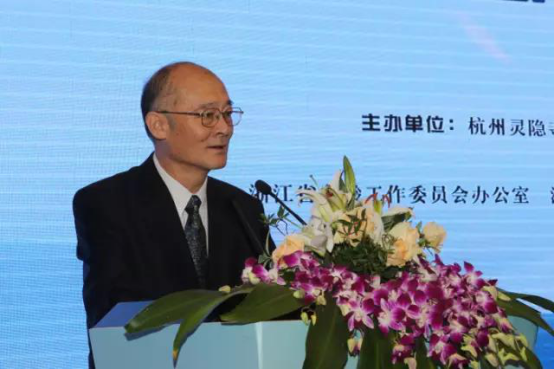 Vice-director of Committee for Liaison with Hong Kong, Macao, Taiwan and Overseas Chinese Mr. Zhao Yang delivering a speech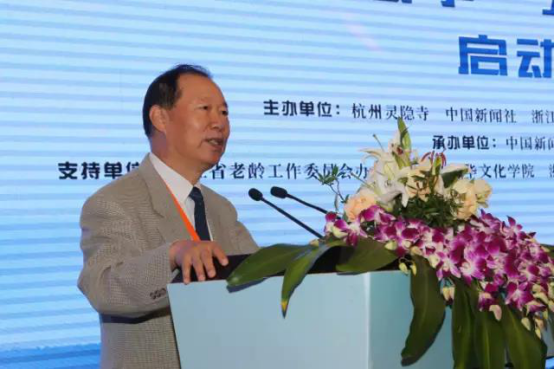 Vice-president of National Society of Taiwan Studies delivering a speech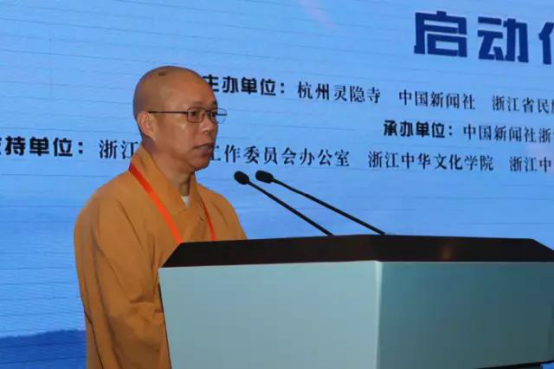 Vice-president of National Society of Taiwan Studies delivering a speech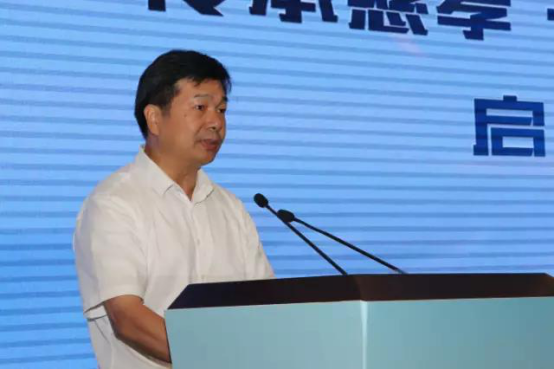 Director of Ethnic and Religious Affairs Committee of Zhejiang Province Mr. Lou Bingwen delivering a speech
Expert forum
Vice-director of Ethnic and Religious Affairs Committee of Zhejiang Province Mr. Ni Zhongyang presiding over the launching ceremony of the activity "Advocates of Traditional Filial Piety by Five Religion"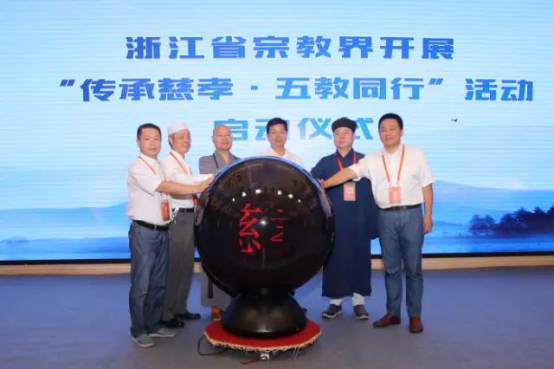 The launching ceremony of the activity "Advocates of Traditional Filial Piety by Five Religions"