On January 6, 2018, the seven-day winter Chan retreat began according to the tradition of Chinese Buddhism. At 2 p.m., over 120 resident monks gathered at the Hall of Patriarchs and then ritually approached the abbot's quarters to ask for a leave of life and death (leave of absence). They should leave aside distractions and dedicate themselves to the one-week practice of Buddhism in the Chan meditation hall in seek of realization and enlightenment within this period of time. The Abbot of Lingyin Temple, Venerable Guangquan, encouraged the Sangha to pacify the body and mind while focusing on Buddhist cultivation.

Ven. Guangquan addressed the assembly in his Dharma talk:There is a vast array of events held at the temple with many Buddhist believers visiting all the year around. The Chan retreat is one of the rare opportunities at the end of the lunar year for the Sangha to practice Buddhism at the Chan meditation hall. There has long been the Buddhist tradition for the monks to be dedicated to the practice of Buddhism in retreat during summer and winter. Once in the meditation hall, one should put aside all distractions and affiliations, pacify the body and mind, and focus on the practice of Buddhism.

The abbot also extended his well wishes to the dharma masters participating in the Chan retreat, urging to fully utilize this opportunity and achieve great progress in the great journey of cultivation.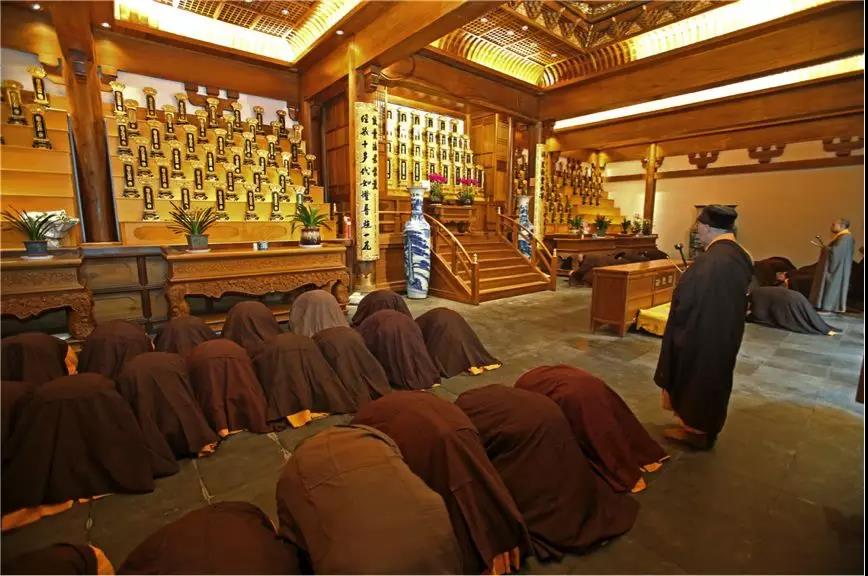 Paying tribute to the ancestors at the Hall of Patriarchs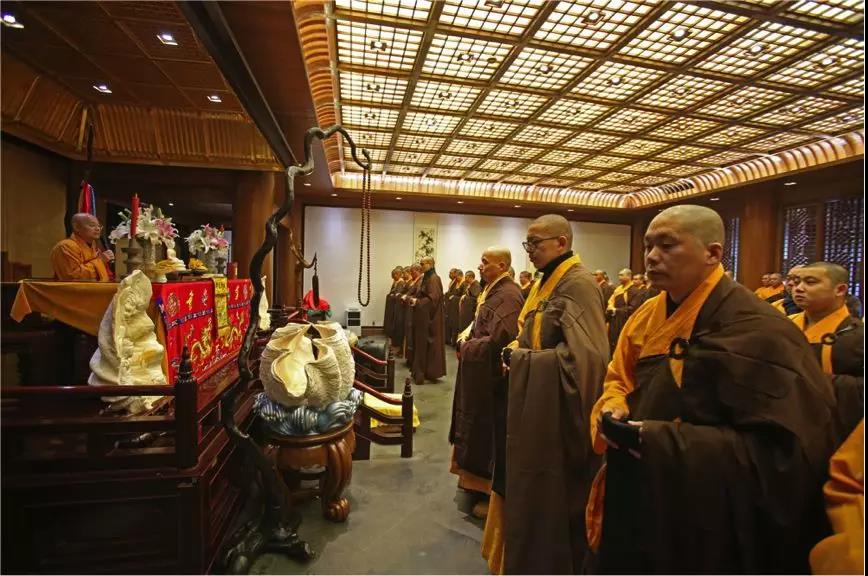 Dharma masters asking for a leave of life and death
Ven. Guangquan's Dharma talk
Opening session of the seven-day Chan retreat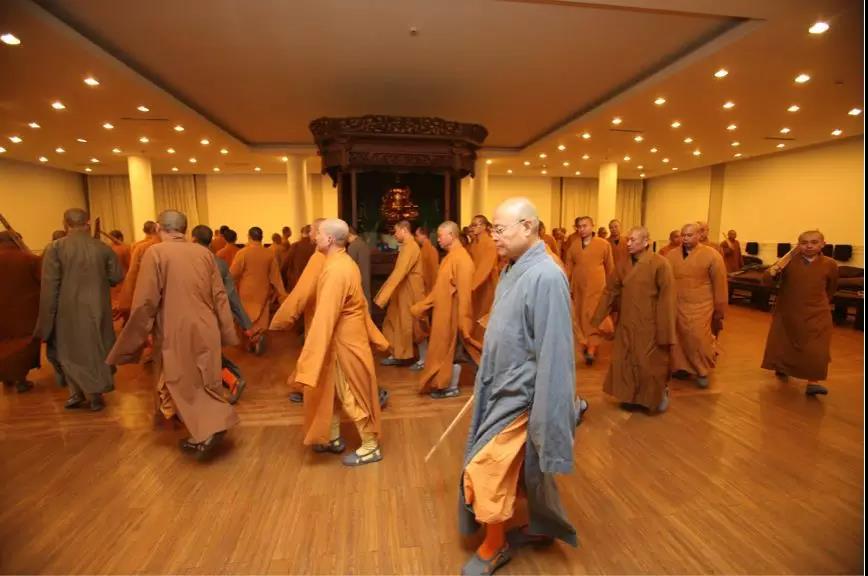 Chan walks in the hall
Supervision during the Chan retreat