On January 28, the 2018 Yunlin Volunteer Gathering was held at Zizhu Square of Lingyin Temple. The monastery supervisors Master Kuoren and Master Jueheng as well as over 300 volunteers participated in the event.

Master Kuoren pointed out in his speech: With the continual support of Abbot Ven. Guangquan and the Lingyin Sangha, we have seen in recent years the development of the Yunlin Volunteers family as more and more Buddhist masters and believers devote themselves to volunteer work and charitable community services for the general public. As the New Year is drawing closer, I hope that all the extraordinary volunteers continue to make persistent efforts in forming this tremendous group in serve the temple, the community, and the country in the spirit of benevolence, inclusiveness and gratefulness.

At the gathering, the volunteers gave artistic performances, such as the Song of the Triple Gem and the dance performance of Praise to Buddha, to express their great respect and praise for The Three Jewels (the Buddha, the Dharma, the Sangha). This year's Volunteer Gathering was filled with joyous laughter in festive atmosphere throughout the afternoon as the event concluded in that air of harmonious jubilation.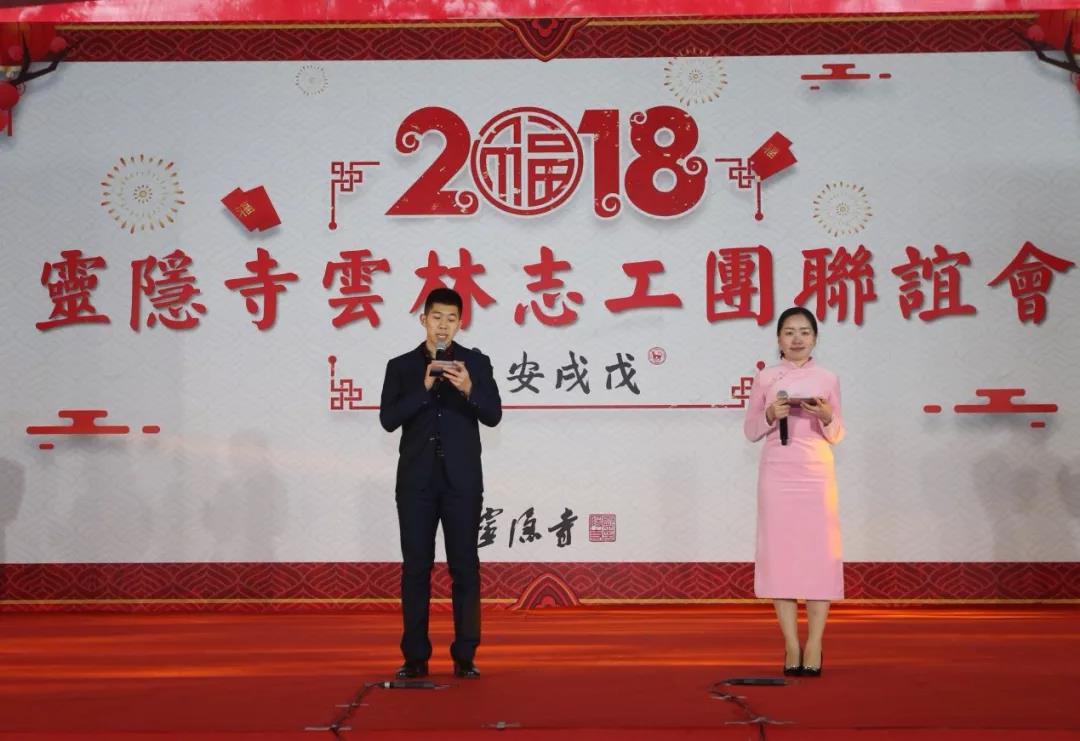 The 2018 Volunteer Gathering
Master Kuoren delivering a speech
The singing of the Song of the Triple Gem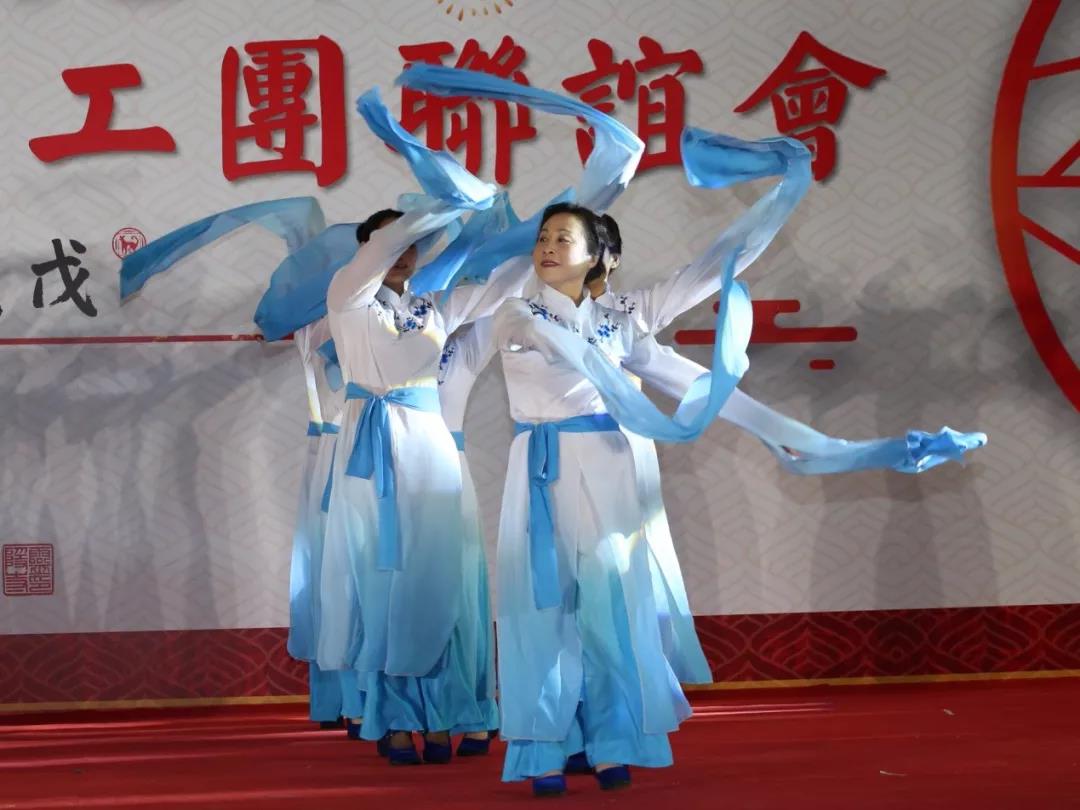 The dance performance of Praise to Buddha
The cucurbit flute performance of The Heart Sutra
Farewell by the Chorus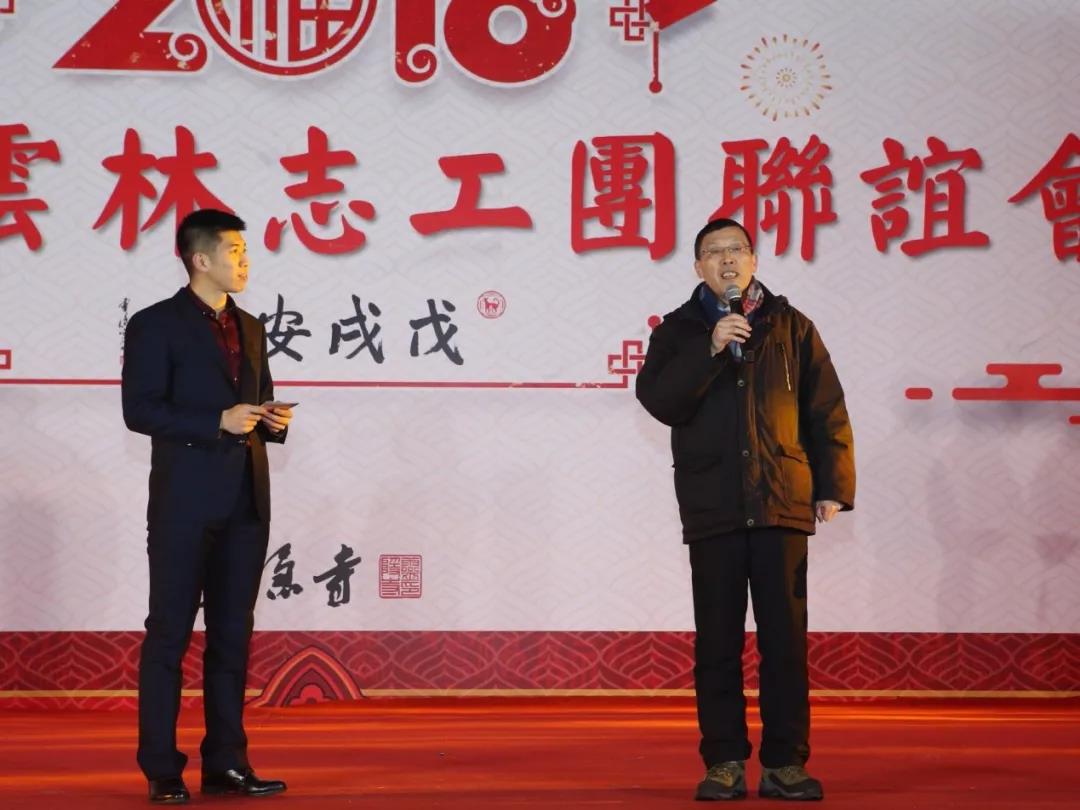 A volunteer sharing his experiences and thoughts
Awards to the volunteers for their excellent work in 2017
Praying for an auspicious New Year
Group photo with 2018 Lingyin Volunteers