On April 23, 2018, the Triple Platform Ordination Ceremony was held by Lingyin Temple and Fajing Temple to commemorate the 100th anniversary of a master of the Vinaya or Disciplinary School of Buddhism, Master Hongyi's full ordination. Approved by The Buddhist Association of China, the ceremony aims to honor such a Buddhist tradition and spread the Buddhist wisdom.

Over 300 novices from all over the country registered their personal information, had their belongings checked and took five tests after check-in under the guidance of senior Buddhist masters. Those who had passed the tests received a permit of ordination and the ordination pack, including robes, an alms bow, etc.
The event would last for 30 days from April 23 to May 24.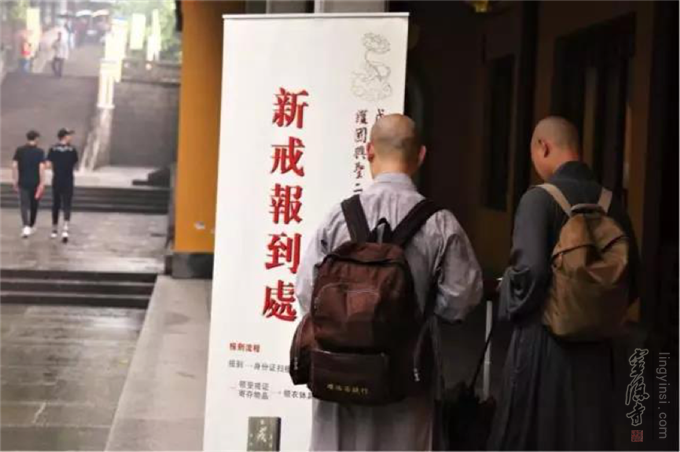 Novices checking in at the Dharma Hall of Lingyin Temple
Novices registering personal information in a queue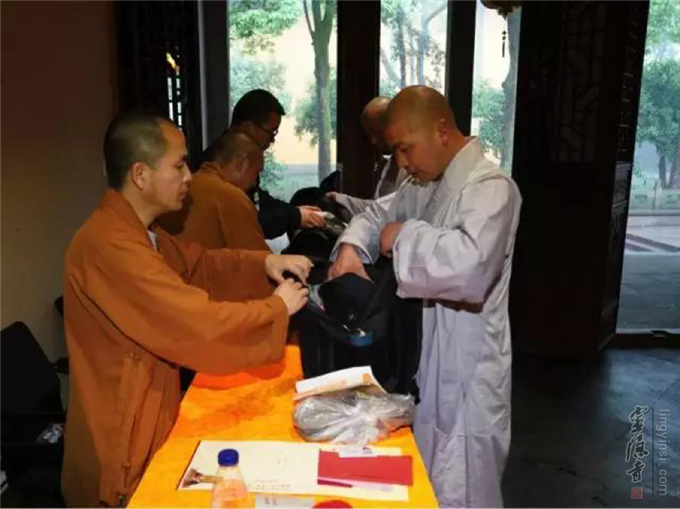 Novices having their belongs checked
Novices taking tests