On August 12, 2018, a painting and calligraphy charity auction was held at Zhizhi Hall (the Dharma Hall) at Lingyin Temple in Hangzhou. The charity was co-organized by Lingyin Temple and Hangzhou Yunlin Charitable Foundation and there were nearly one hundred works donated by outstanding painters and calligraphers from the Buddhist community in Zhejiang province and all walks of life for auction to promote filial piety.

The charity auction was held as a typhoon hit the city, so the Abbot of Lingyin Temple Venerable Master Guangquan explicitly extended his sincere thanks to those who came to show great support. He pointed out that charity has been one of the essential underlying principles for Buddhism since its transmission into China. Lingyin Temple upholds the spirits of benevolence, inclusiveness and gratitude, and aims to carry forward these spirits in its charitable activities to better serve the general public.

The chairperson of Yunlin Charitable Foundation Master Changfa said in his speech that every work for auction embodies the author's great support for the promotion of filial piety and selfless love for the general public.


Venerable Master Guangquan delivering a speech
Master Changfa delivering a speech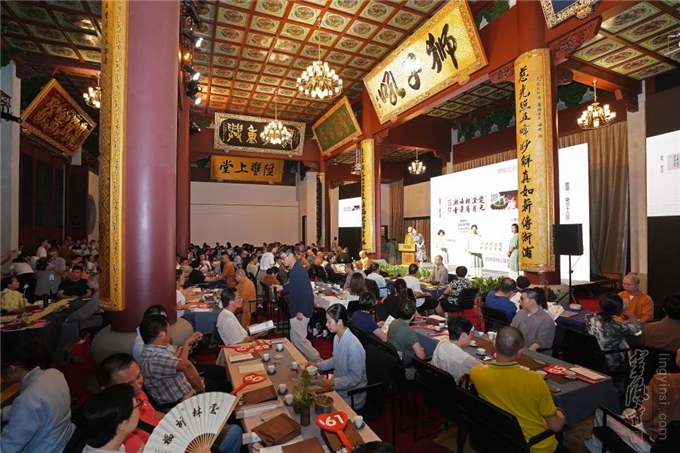 Works of painting and calligraphy for auction