At 1:35 a.m. on April 16, 2019, Venerable Master Miaofeng, who had stayed in the United States for 57 years and dedicated his whole life to the promotion and development of Buddhism there, passed away peacefully at Ci-Hang Sublime Abode in New York at the age of 93 years, 82 years with the monkhood and 79 years with the Vinayahood.

Venerable Master Miaofeng became a monk at a very young age and practiced Buddhism under the guidance of many venerable Buddhist masters. He went to promote Buddhism in the United States in the prime of life, the first Buddhist monk to teach Buddhism there. In the United States, he founded the USA China Buddhist Association, established three Buddhist temples: Fa-Wang Shi, Song-Lin Shi and Ci-Hang Sublime Abode, and served as the honorary chairman of American Buddhist Confederation.

On the afternoon of April 21, 2019, a solemn Dharma assembly was held to commemorate Venerable Master Miaofeng at the Mahavira Hall of Lingyin Temple. The members of the Buddhist Association of Hangzhou, the Sangha of Lingyin Temple, and Buddhist teachers and students of Hangzhou Buddhist Academy attended the ceremony to sincerely pay tribute to Venerable Master Miaofeng for his great contributions to the Buddhist community and wish him relief and eternity in the Western Pure Land.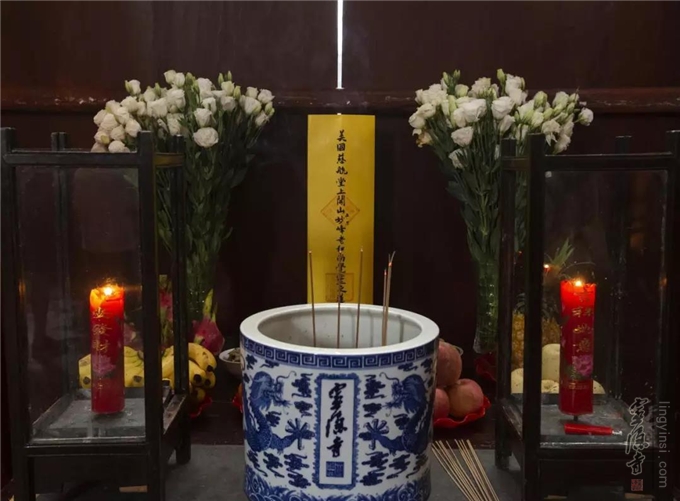 The monastic supervisor of Lingyin Temple Master Yiguang presiding over the ceremony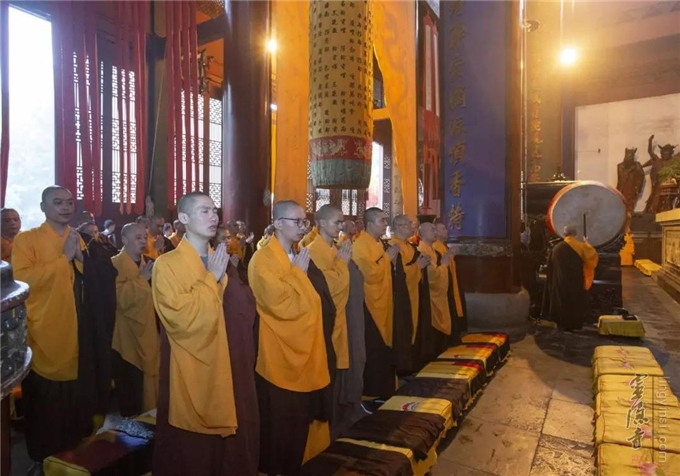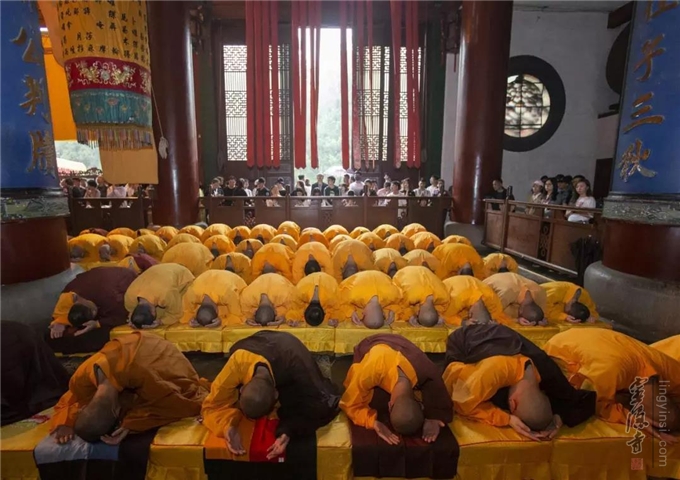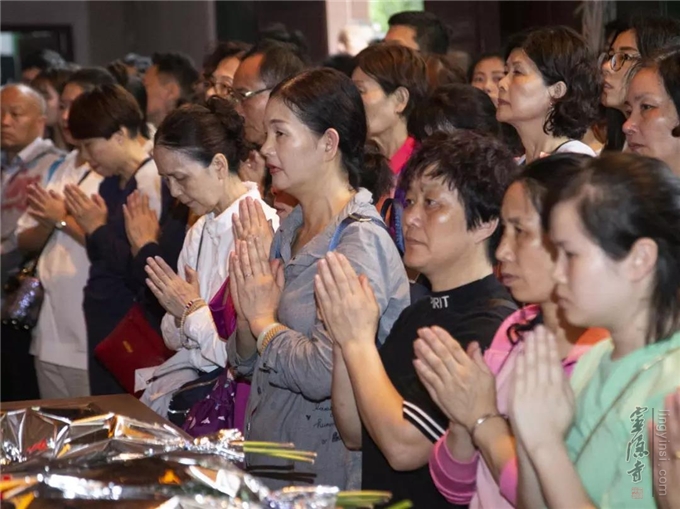 Buddhist masters and believers at the ceremony

Image of Venerable Master Miaofeng