On May 10, 2019, Lingyin Temple launched the 2019 Weiqi Courses for Beginners and 19 Lingyin Buddhist masters who were intensely interested in weiqi joined the course. The Secretary-General of Zhejiang Weiqi Association Mr. Lu Junhe attended and congratulated on the opening ceremony on behalf of the Chairperson of the association Mr. Sun Guangming and Mr. Chen Ligang from the association taught the classes.

The weiqi courses for beginners were aimed to spread the game to the general public and provide opportunities for Buddhist masters who had interest in weiqi to learn the game systematically.

Hangzhou Buddhist Weiqi Cultural Center was established in 2009. In the past 11 years, the notion "Jian Qi Bu Shi Qi" (meaning "The stone the eye can see is no stone") proposed by the Abbot of Lingyin Temple Venerable Master Guangquan has been widely acknowledged and highly praised.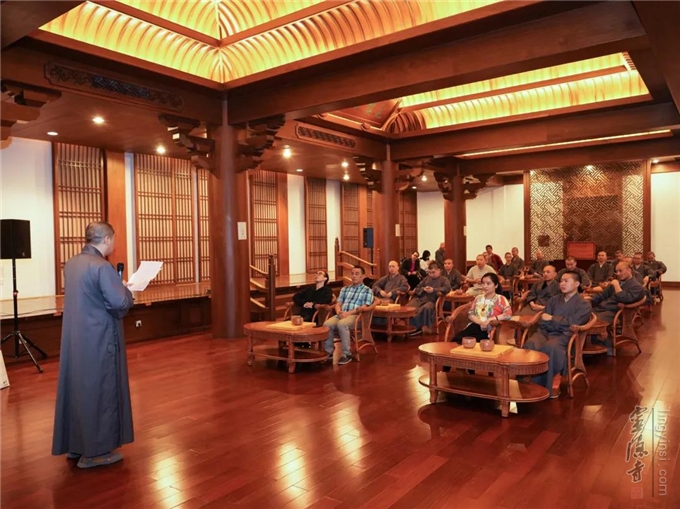 The opening ceremony of the 2019 Weiqi Courses for Beginners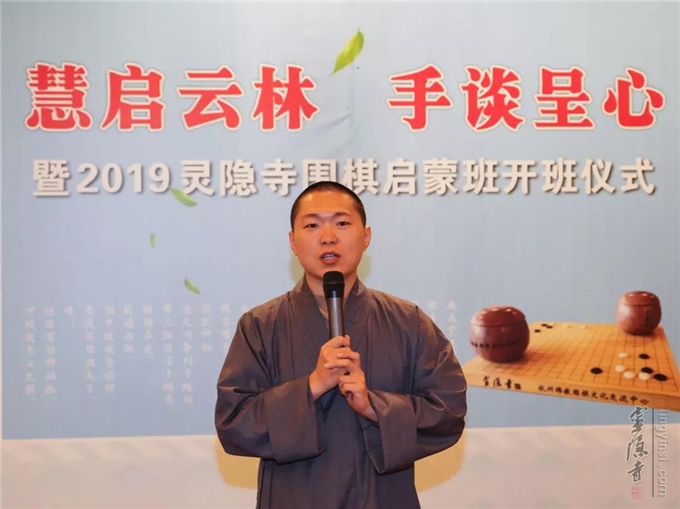 The temple supervisor Master Zhizhong speaking at the ceremony

The Secretary-General of Zhejiang Weiqi Association Mr. Lu Junhe speaking at the ceremony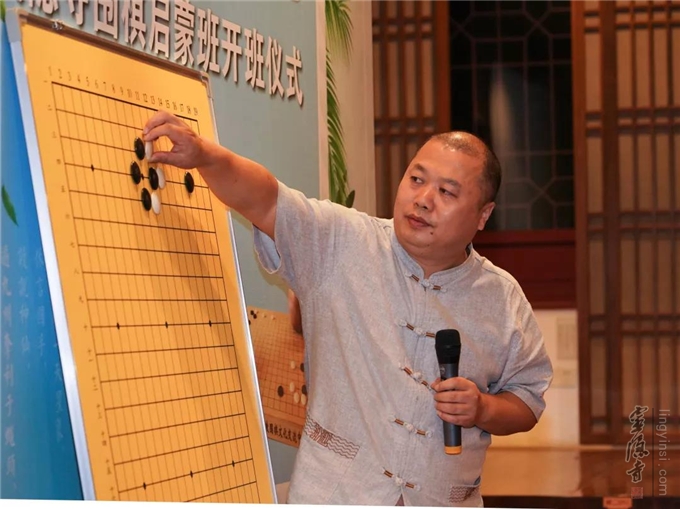 Mr. Chen Ligang from Zhejiang Weiqi Association teaching beginners how to play weiqi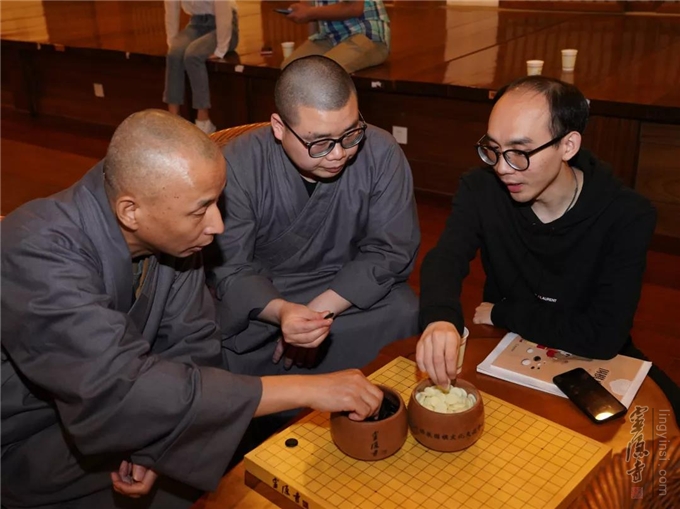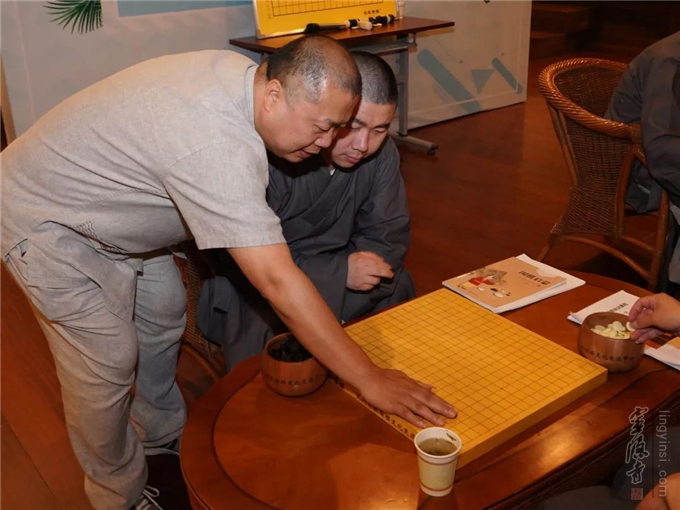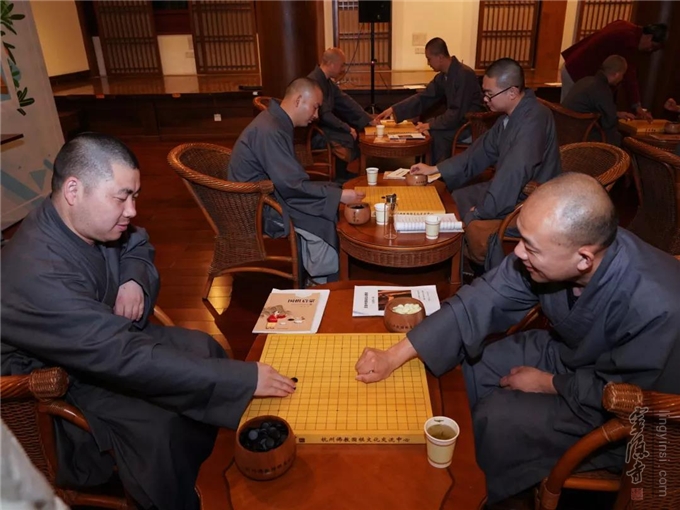 Weiqi beginners playing the game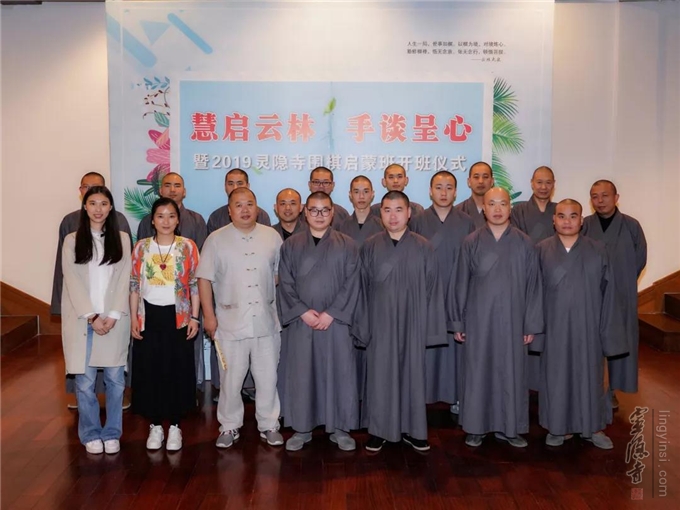 A group photo