The Chinese Buddhist Chanting Music Concert is co-organized by the Chinese Buddhist Chanting Music Ensemble and the China Buddhist Association (US), co-sponsored by the American Buddhist Confederation, and undertaken by Lingyin Temple in Hangzhou and Fa-Wang Shi (Fa-Wang Temple, China Buddhist Association) in New York. The Concert will be held at the David Geffen Hall of Lincoln Center for the Performing Arts, New York City on the evening of October 12 and the afternoon of October 13, 2019, local time. It is an important part of the China-Canada-US Buddhist Forum, which is about to be held in New York.

On the afternoon of October 9 local time, the press conference for the Chinese Buddhist Chanting Music Concert was held at Fa-Wang Shi in New York. Journalists for Uschinapress, World Journal, Sing Tao Daily, NY1 as well as correspondents for China News Service, China Daily, Phoenix Television in the United States were invited to attend the press conference.

The Vice Secretary-General of the Buddhist Association of China and Abbot of Lingyin Temple in Hangzhou warmly welcomed all of the participants at the press conference on behalf of the organizers, sponsors and undertakers of the Concert. He also extended his heartfelt gratitude to all the journalists at the press conference for their continuous concern and support for the development of Buddhism in China. Venerable Master Guangquan introduced the preparation of the Buddhist masters for the Chinese Buddhist Chanting Music Concert and the history of Chinese Buddhist Chanting Music Ensemble with a highlight on the inheritance and development of Chinese Buddhist Chanting. He sincerely hoped that the Concert would not only bring artistic enjoyment to the audience, but also the charm of Buddhism, enlightenment of the mind and reflections on life. The Concert would be a good opportunity for the American citizens and people around the world to learn more about Chinese traditional culture.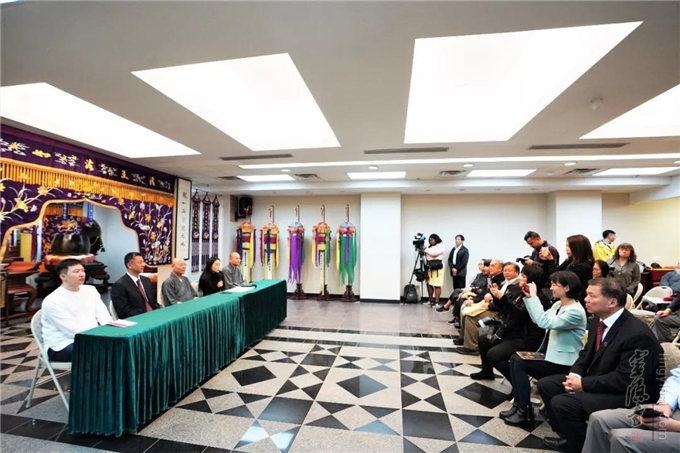 The press conference for the Chinese Buddhist Chanting Music Concert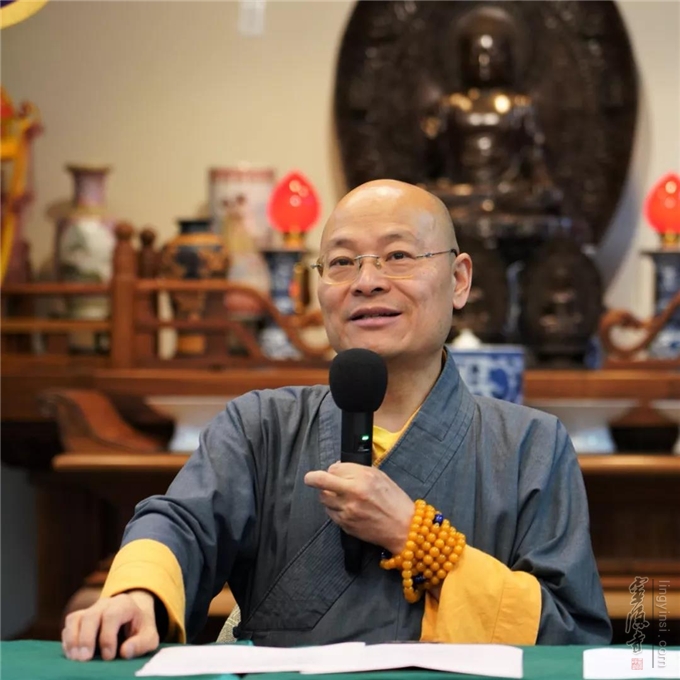 Venerable Master Guangquan delivering a speech at the press conference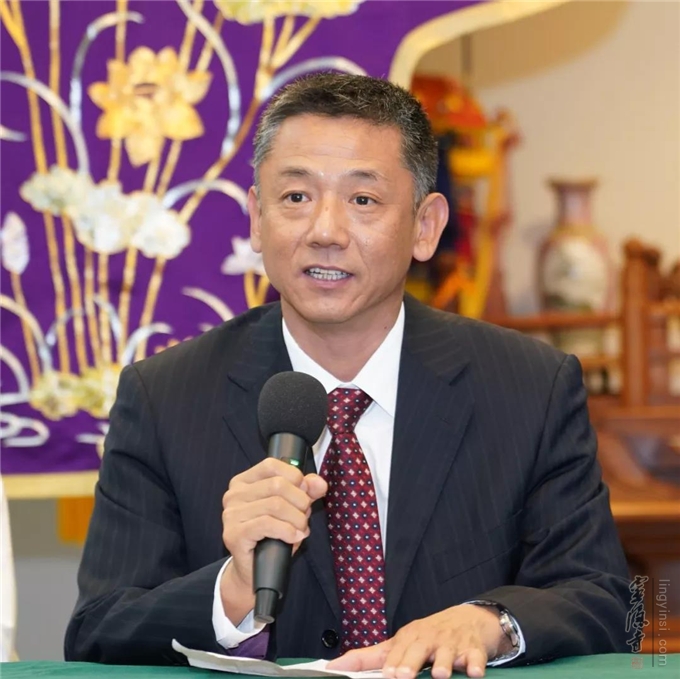 Consul Li Qing delivering a speech on behalf of the Consulate General of China in New York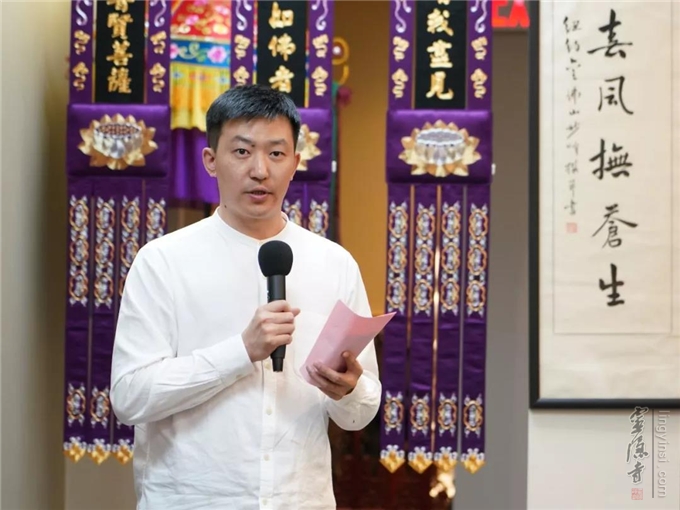 Mr. Jiao Lijun introducing the program of the Concert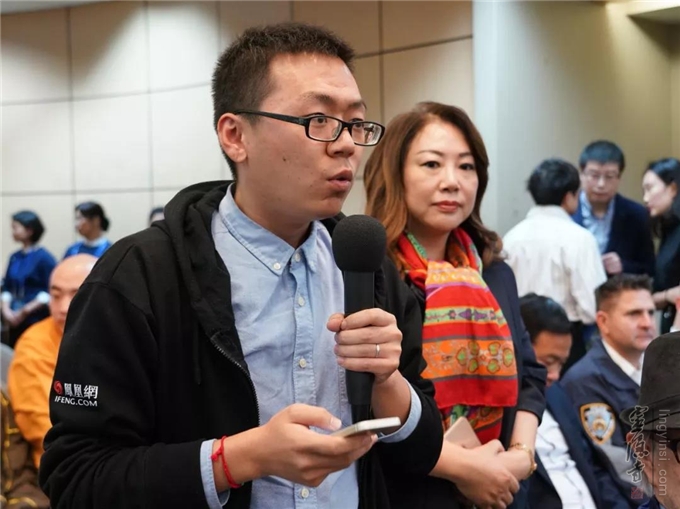 Journalists asking questions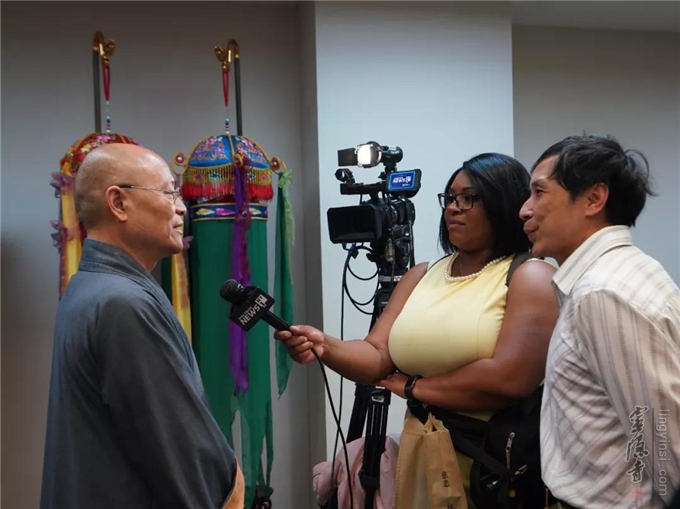 Venerable Master Guangquan being interviewed by a local journalist in New York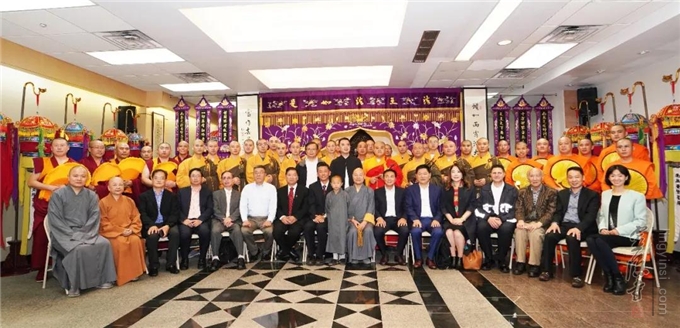 A group photo