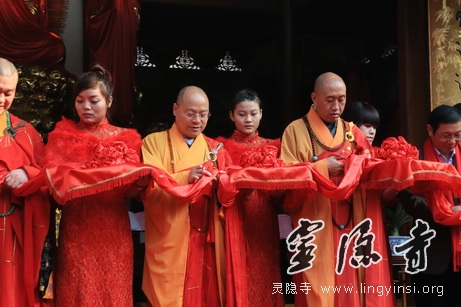 Abbot Guang Quan completes the ribbon-cutting ceremony for Zhen Guan Temple on Dec 14, 2012 along with more than 50 Venerables from Lingyin Temple. Venerable Guang Quan attended the preparation for the event and also hosted the opening ceremonies for Zhen Guan temple and the Buddhist statues, wishing blessings for the newly established temple under the guidance of Abbot Jue Wu and the support of private organizations as well as public agencies. The blessings wished upon Zhen Guan Temple focused on a harmonious Sangha with inspirational and prolific Buddhist activities, and above all, benefits for everyone associated with the temple's establishment.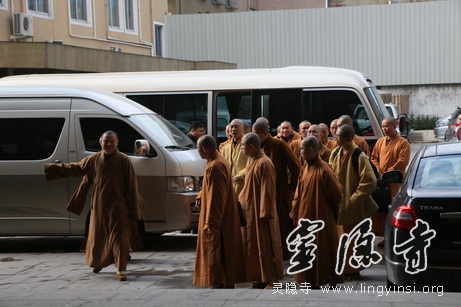 The group of more than 50 Venerables from Ling Yin Temple attends the preparation assembly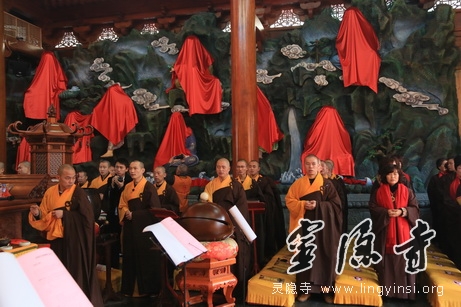 Grand Hall of Zhen Guan temple (Before opening ceremony)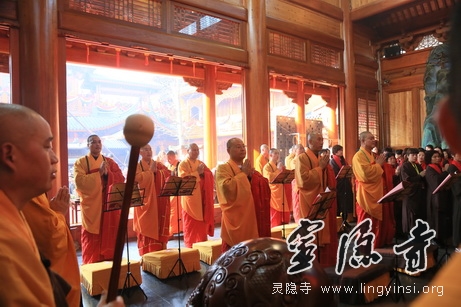 Abbot of Lingyin Temple Guang Quan in the Opening Ceremony of Grand Hall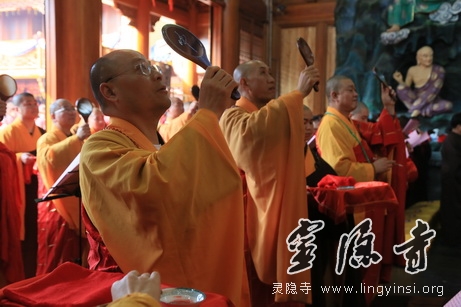 Venerable Guang Quan performing Buddhist rituals in the opening ceremony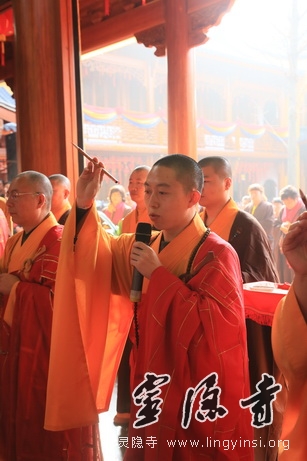 One of Lingyin Temple's Supervisors, Yan Kong, Performing ritual for the Buddhist statues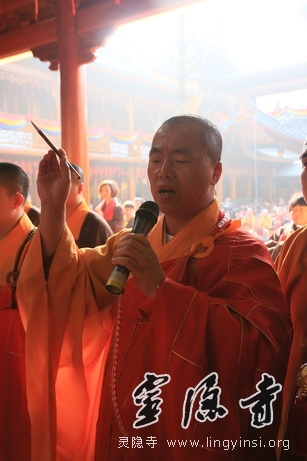 Lingyin Temple's Supervisor, Yi guang, joining the ritual for the Buddhist statues
Zhen Guan temple, the newly established convent under the current Abbout Wu Jue, is located in Zhejiang province's city of Le Qing. Construction began back in 2009 and has conpleted the main phase of the project. This opening ceremony most importantly marks the official establishment of Zhen Guan Temple and is also traditional Buddhist procedure for holy statues and halls of worship.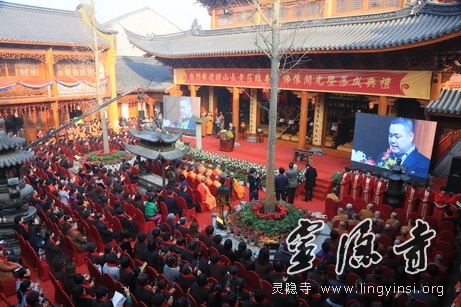 Opening Ceremony of Zhen Guan Temple