On December 22, 2020 (the eighth day of the eleventh month in Chinese calendar), the seven-day winter Chan retreat at Lingyin Temple came to a successful conclusion. More than 90 resident Buddhist masters took the evaluation tests and then reported back from their "Leave of Life and Death".
As the Buddhist masters walked into the Chan Meditation Hall on December 16, the seven-day winter Chan retreat started. Every day during the Chan retreat, the Buddhist masters in charge would give a Dharma talk and encourage the participants to overcome various obstacles for the attainment of enlightenment.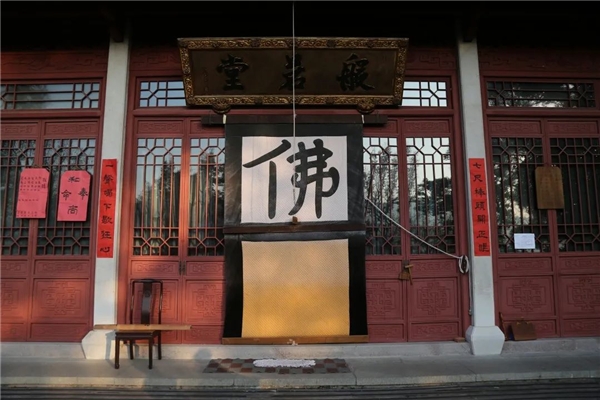 After the closing rituals, the Buddhist masters went to the Abbot's residence to report back from the leave of life and death. This marked a successful ending of the annual winter Chan retreat of Lingyin Temple.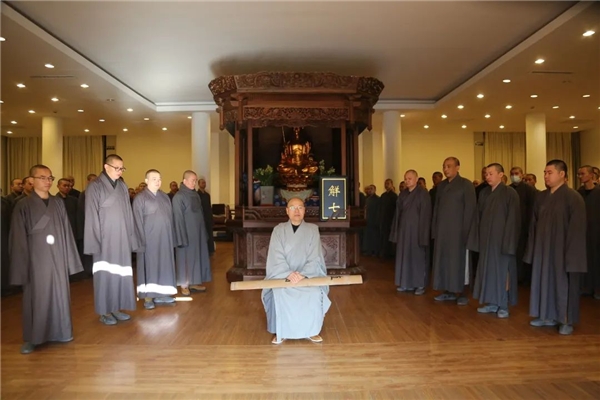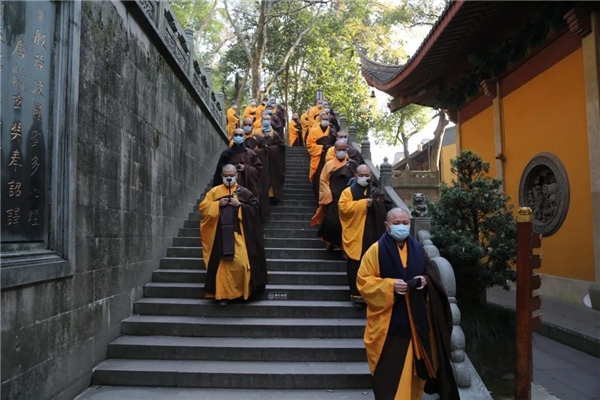 As a renowned Buddhist temple with a history of more than 1600 years, Lingyin Temple in Hangzhou has been dedicated to the inheritance and promotion of Chan Buddhism. During the winter Chan retreat, Buddhist =masters strictly followed the traditional rules and earnestly practiced Buddhism on schedule. The temple attaches great importance to the moral construction in Buddhism and the advocacy of the philosophy and principles of Buddhism. It is essential for Lingyin Temple to carry forward the traditional Buddhist rites and rituals and set a model for the younger generations.