Hangzhou is a city like no other where the citizens have so much to expect from Laba congee. All in their mind is to have a bowl of Laba congee cooked by Lingyin Temple on the day of Laba Festival. A bowl of Laba congee brings so much warmth to a city.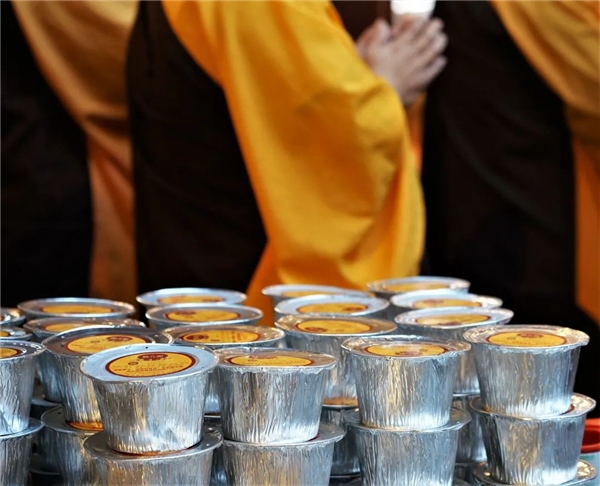 On the early morning of January 13, 2021 (the first day of the twelfth month in the Chinese lunar calendar), the staff of Lingyin Temple in Hangzhou started to cook Laba congee (porridge with nuts and dried fruits). At 7:15 am, a Laba congee purifying ceremony was held and the first bowl of Laba congee was offered to the Buddha for blessings.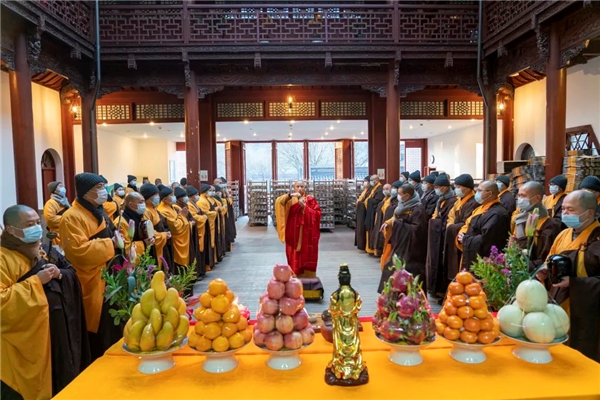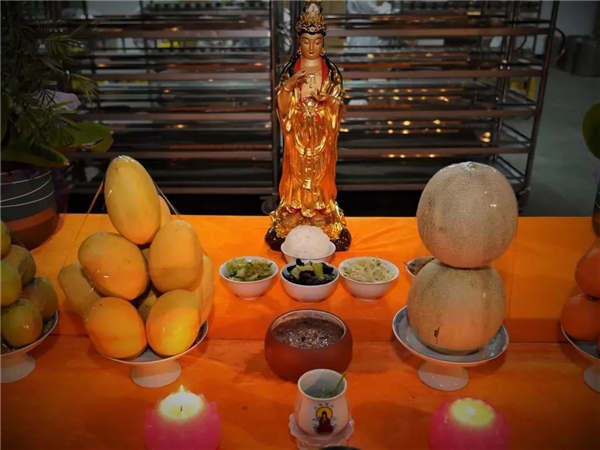 At 8:30 am, the first batch of Laba congee was delivered by the mail trucks of China Post (Hangzhou) to the 17 residential districts and some welfare institutions in Hangzhou.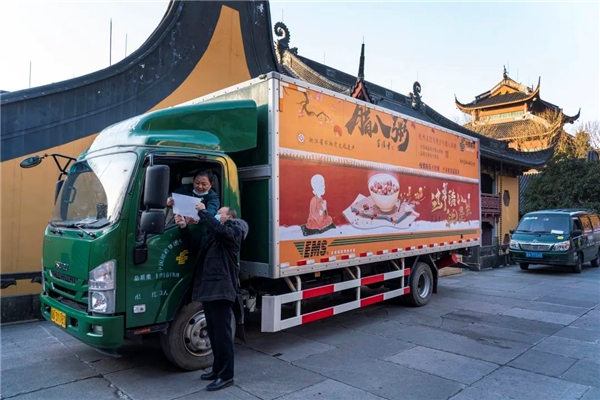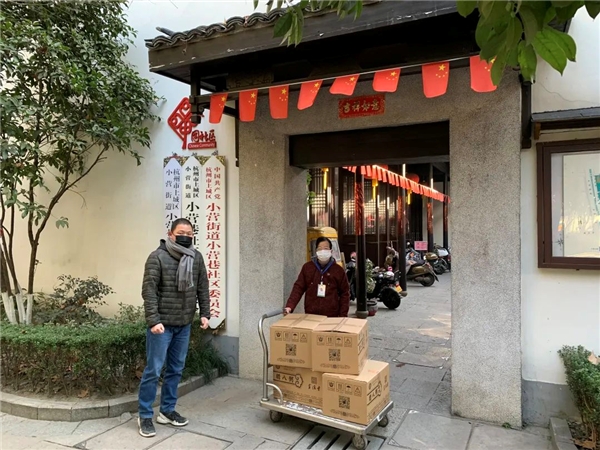 At 9:30 am, the Laba congee was already in the hands of the elderly citizens in Xiaoying Lane Community Neighborhood of Hangzhou Shangcheng District.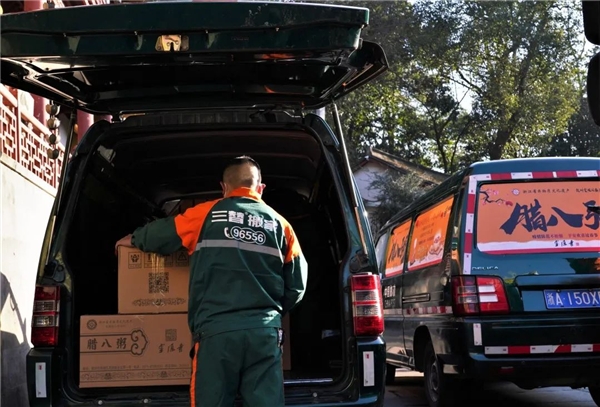 From the first day to the eighth day of the twelfth lunar month, six mail trucks dispatched by China Post (Hangzhou) would volunteer to deliver Laba congee to residential districts in Hangzhou every day. The citizens in Hanghzou as well as in neighboring cities would have the opportunity to have a taste of the flavorful Laba congee cooked by Lingyin Temple.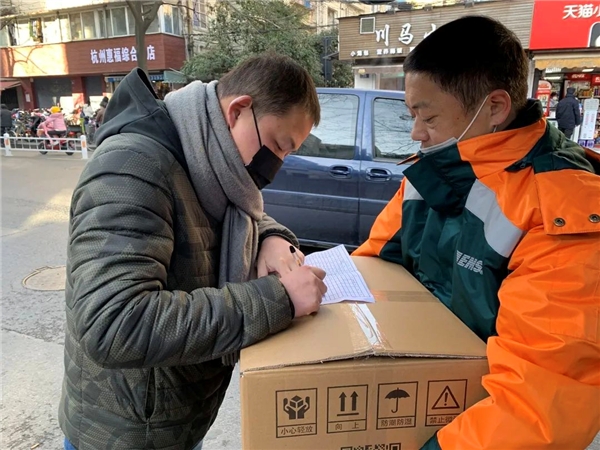 Hangzhou Yunlin Charitable Foundation and their volunteers also helped distributing Laba congee to construction sites, railway and highway stations, subway and coach stations, residential communities, hospitals, nursing homes and occupational care stations.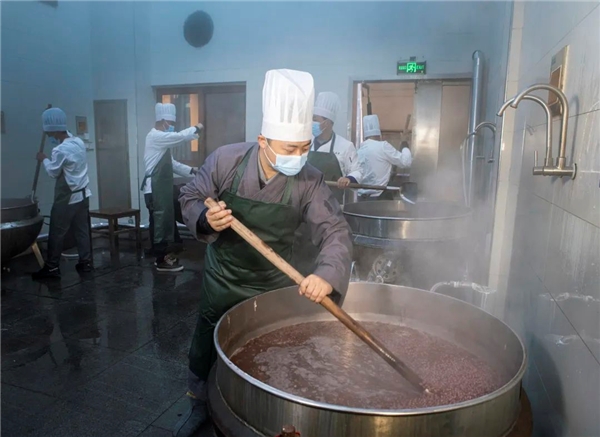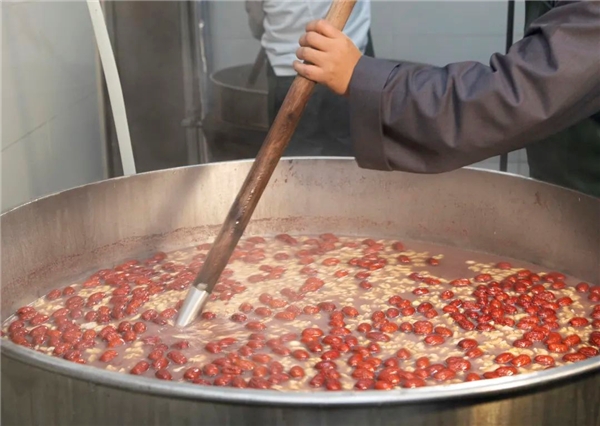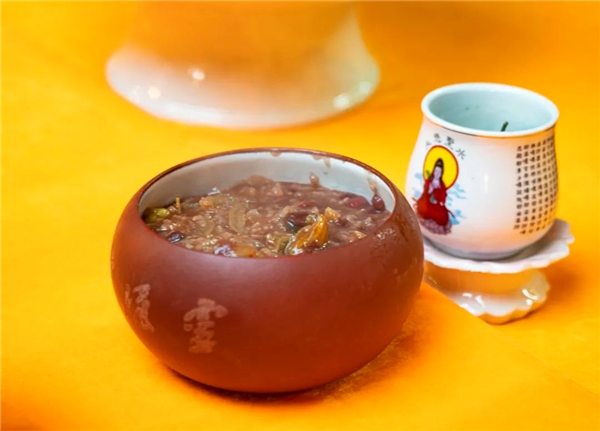 The Laba congee activity well organized by Lingyin Temple has earned substantial support from warm-hearted citizens and institutions. Besides all the volunteering staff and units, China Post (Hangzhou) showed great support in this activity by providing voluntary delivery services. What was delivered by their mail trucks was not just Laba congee, but warmth to every corner of the city.