On the morning of March 10, 2021, the opening ceremony of the spring semester was held at Hangzhou Buddhist Academy. The prestigious attendees of the ceremony included Deputy Director Ni Weidong, L2 Consultant-Director Guo Jiaming and L3 Consultant-Director Wei Wei of the Ethnic and Religious Affairs Committee of Zhejiang Province, the Director of the Religious Department of Hangzhou Municipal Bureau of Ethnic and Religious Affairs Hu Shengjun, the Vice Chairman of Zhejiang Buddhist Association, the Chairman of Hangzhou Buddhist Association and the President of Hangzhou Buddhist Academy Venerable Master Guangquan, the General-secretary of Zhejiang Buddhist Association Jin Xingxiang, and other executive leaders of Hangzhou Buddhist Association and Hangzhou Buddhist Academy. The ceremony was presided over by the Director of Teaching Affairs of the Academy Master Jiefa.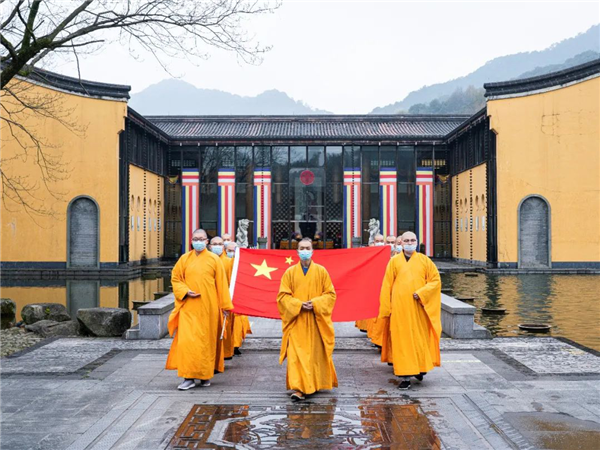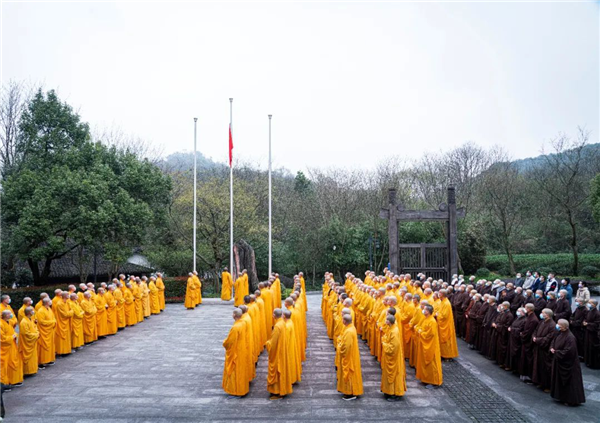 A flag-raising ceremony is held before the opening ceremony
At the opening ceremony, Master Jiefa was entrusted by Venerable Master Guangquan to deliver a work report of the Academy. Then, certificates of honor were awarded to the winners of the 2020 Academic Year Advanced Groups and Individuals, diplomas of graduation to the graduates, and letters of appointments to the professors.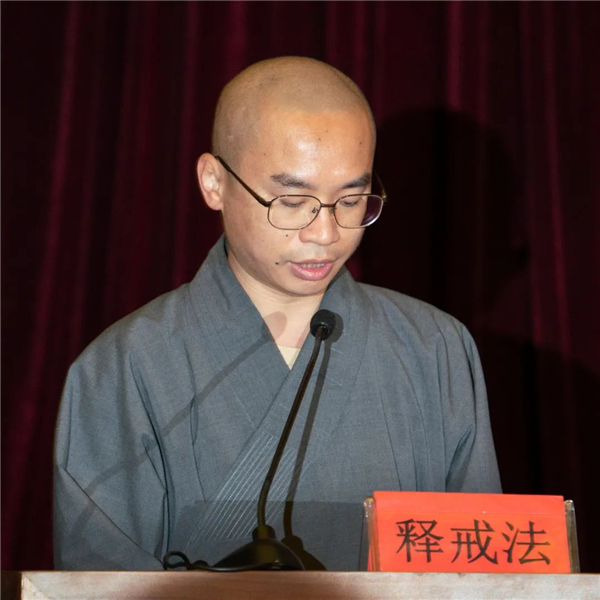 The Director of Teaching Affairs Master Jiefa delivers a work report of Hangzhou Buddhist Academy
Diplomas of graduation are awarded to the graduates in 2020
At the ceremony, Venerable Master Guangquan delivered a speech, in which he proposed three requirements to the students of Hangzhou Buddhist Academy. First, the students of the Academy should put the country and the general public first and strive to promote Buddhism and make contributions to the world with a bodhi heart. Second, the students of the Academy should aim high with a global vision. The graduates from the Academy should adopt a long-term perspective, grasp the trend of the times and work earnestly so that they are able to spread Buddhism to every corner of the world where it is needed. Third, equal importance should be attached to both the study and practice of Buddhism. The students of the Academy should not only read extensively and pool wisdom from Buddhist scriptures, but also put what they learn into practice.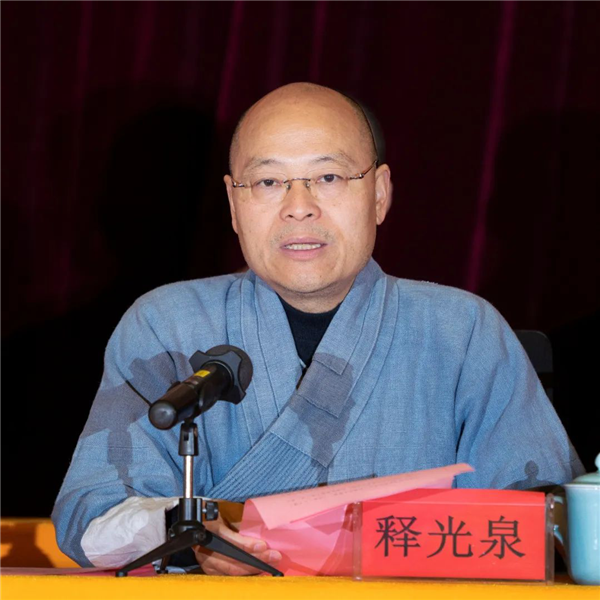 Venerable Master Guangquan delivers a speech at the ceremony