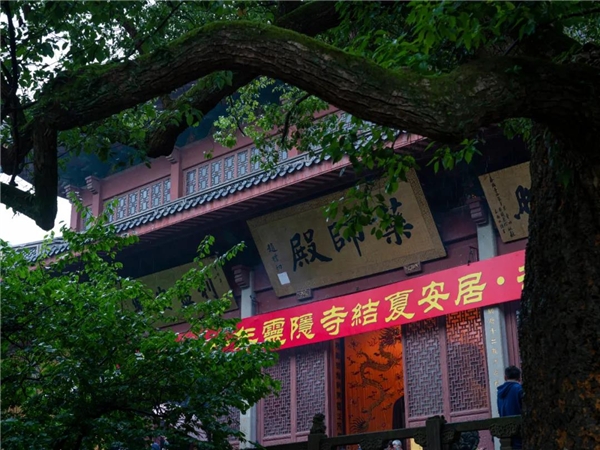 On the morning of May 26, 2021 (the fifteenth day of the fourth month in the Chinese lunar calendar), the Vassa ceremony was performed at the Mahavira Hall of Lingyin Temple to initiate the start of the three-month Monastic Summer Retreat. Such a Buddhist practice is customary for the Lingyin Sangha, who will diligently practice Buddhism during this period.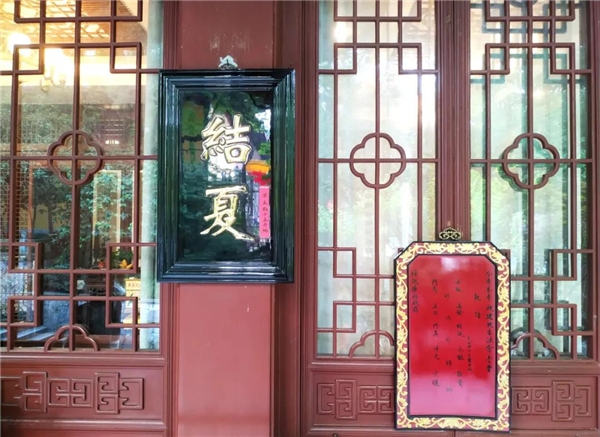 According to the Buddhist tradition, the Lingyin Sangha will recite and chant the mahā-vaipulya-buddhâvataṃsaka-sūtra (Huayan Jing, or Huayan Sutra) every day during the Vassa for the benefits of both the living and the dead. They will pray for longevity and auspicious blessings for the living and relief from the Buddhist wheel of life and rebirth in the western pure land for the dead.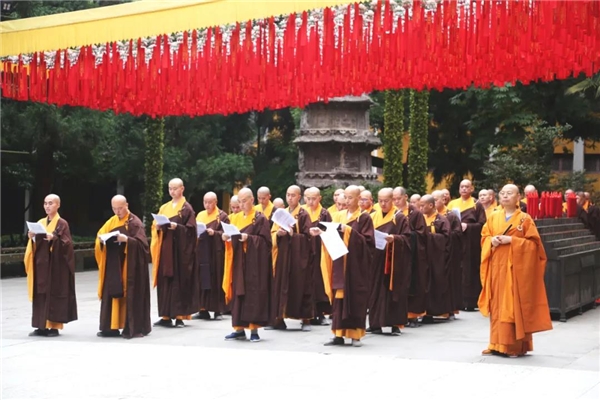 During the three-month monsoon season in ancient India, the trees and plants grew quickly along the roads and small animals like worms or ants that came out in the rain would possibly be crushed underfoot by the monks. To save all innocent lives, a rule was set up that monks and nuns would not travel outside during the monsoon season. The Buddhist monks and nuns would gather in Buddhist temples for a time of intensive study and practice of Buddhism.
The beginning of the Vassa (jié xia) begins on the fifteenth day of the fourth lunar month and the end of the Vassa (jiě xia) ends on the fifteenth day of the seventh lunar month. As the Sangha fully focus on intensive meditation, self-reflection and spiritual practices, all the Buddhas in the ten directions are joyous, so the ending day of the Vassa is also called the Buddha's Joyous Day.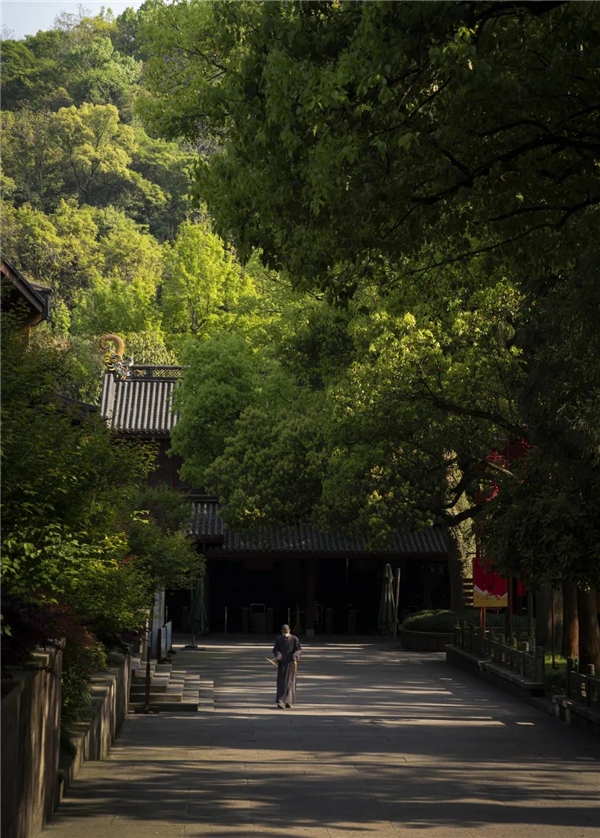 The Vassa Retreat has great significance to the Sangha in that it is a valuable period for the Buddhist monks and nuns to protect lives, practice Buddhism and attain spiritual goals.