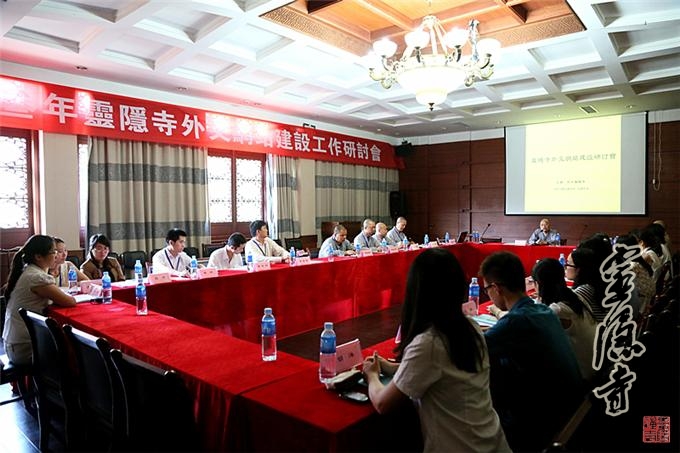 Site of conference for foreign language websites at Lingyin Temple
Abbot Ven. Guangquan present to address the participants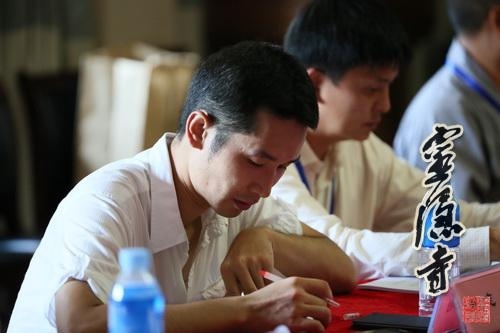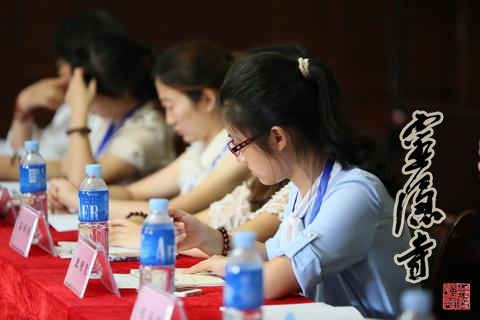 Scholars and staff attendees of conference
Lingyin Temple hosted the Hangzhou Buddhist Academy's Conference for International Language Websites in the grand Huayan Building morning of August 8th, 2013. The Event featured the Abbot Venerable Guangquan and Deputy Rector of Hangzhou Buddhist Academy, Venerable Gangxiao, along with Hangzhou Buddhist Academy staff. Honored guests were twenty-plus participants from the Schools of International Studies and Translation of Guangzhou's Sun Yat-sen University and Shanghai's Fudan University, as well as the Japanese Language Department of Zhejiang University's own business school who have all contributed to the translation for Lingyin Temple's foreign language websites. Abbot Venerable Guangquan gave a brief speech in the opening ceremony to applaud the completion of the foreign language versions of the Lingyin Temple website. Beyond the achievement he addressed the future goals of this endeavor: Lingyin Temple's International language websites to be a reputable source of information for the Buddhist community, to provide readers and Buddhists of International languages a significant window through which they can understand or acquaint Buddhism.
The discussion forum of this conference addressed the concepts of translation for this collection of information as well as obstacles in terminology involving religion, names, regional variations, Pali language, etc. Through two days of discussion over a wide range of topics, the contents were compiled as archive volume as this is the first known conference of this type in the country.
Construction of Lingyin Temple's International Language website began Spring of 2012 and phase one completed by 2013 with Abbot Venerable Guangquan's international vision for propagating Buddhism as the catalyst to venture onto this path. Beyond earnest support and encouragement, he provided an array of suggestions and motivated for consistent improvements. Given the feedback thus far, regardless of website design or translation integrity, readers and friends of the Buddhist community have praised and commended the level of accomplishment.