Ven. Guangquan Leads BAC Group for goodwill visit to Japan's Agon Shū Honzan
Buddhist Association of China's operating director, Abbot Quangquan of Lingyin Temple, lead the Buddhist Association of China's goodwill group of seven for exchange with Japanese Buddhism way places. From August 11th to the 15th of 2013, Venerable Quangquan's group traveled through Kyoto and Hokkaido to meet with Senior Buddhist figures of Sōtō school, The Rinzai school, and Agama School (Agon Shū). Also featured on the trip was the Light Festival of the Obon festival Period.
On Aug. 11th, Venerable Quangquan's group arrived at the city of Sapporo, of Hokkaido, for visit at Sōtō school's Chuō-ji temple (中央寺) and meet with the high masters there. Lingyin Temple has had a long relationship with Sōtō school's Chuō-ji temple, as the two sides emphasized their dedication for deeper bond and exchange in Buddhism culture.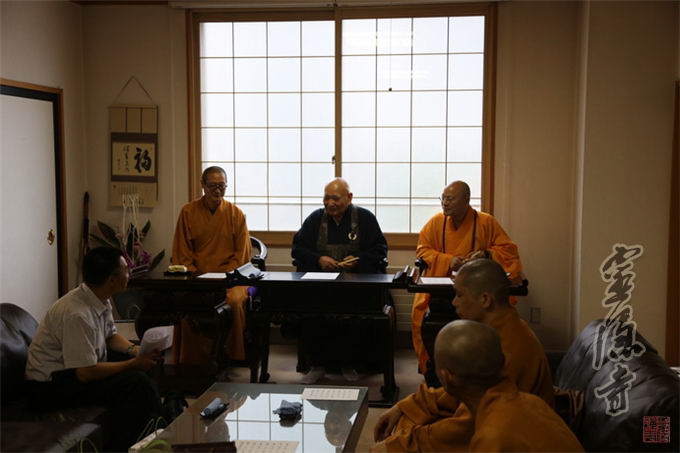 Ven. Guangquan in Sōtō school's Chuō-ji temple (中央寺) visiting with Minamisawa Dojin
Group Photo
On the Morning of August 15, 2013, Venerable Guangquan visited with Takenori Shunan, Senor Master of Rinzai Zen Buddhism's Myōshin-ji Temple, praising his hard work and contribution towards the relationship between China and Japan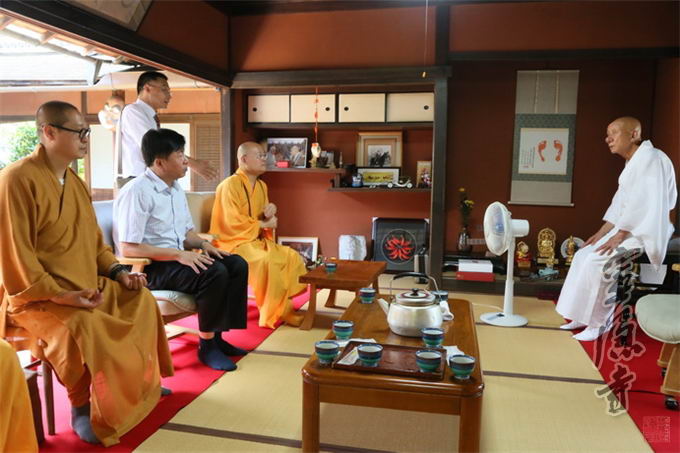 Visit with Japan's Rinzai Zen Buddhism's Myōshin-ji Temple and Senior Master Takenori Shunan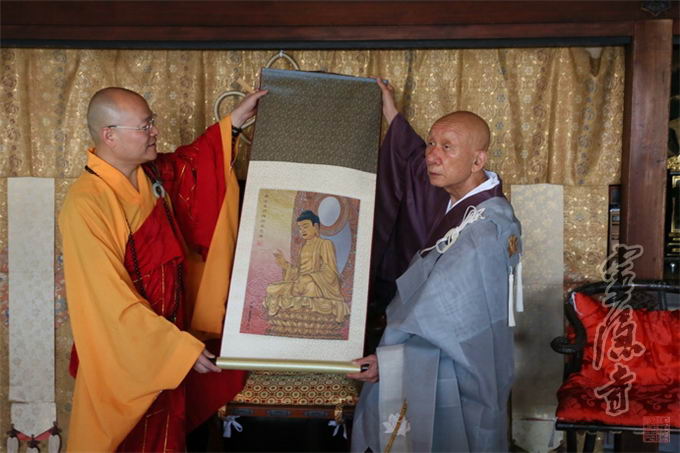 Ven.Guangquan presents Senior Master Takenori Shunan with silk scroll image of Lingyin Temple's Shakyamuni Buddha statue
Later in the afternoon, the group met with masters of Agon Shu Honzan, and was warmly welcomed by founder Seiyu Kiriyama. Venerable Quangquan presented gifts and offerings, and invited Senior Seiyu Kiriyama for a visit to Lingyin Temple in the future in an effort to deepen the relationship between the two Buddhist sects.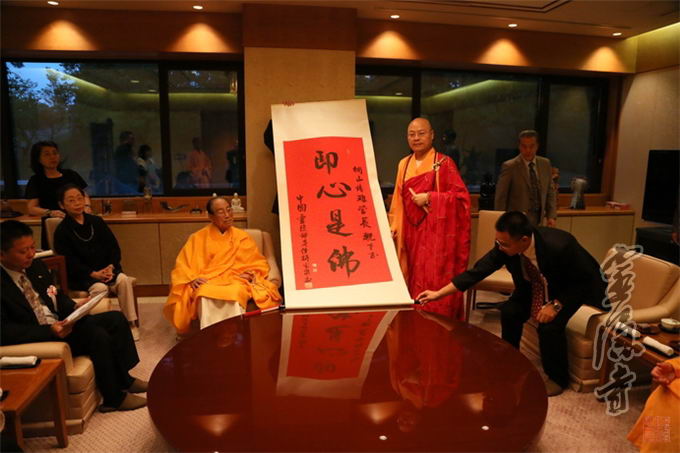 Visitation with Agon Shu Honzan founder Seiyu Kiriyama
Ven. Guangquan also stayed for the annual Agon Shu Honzan Light Festival.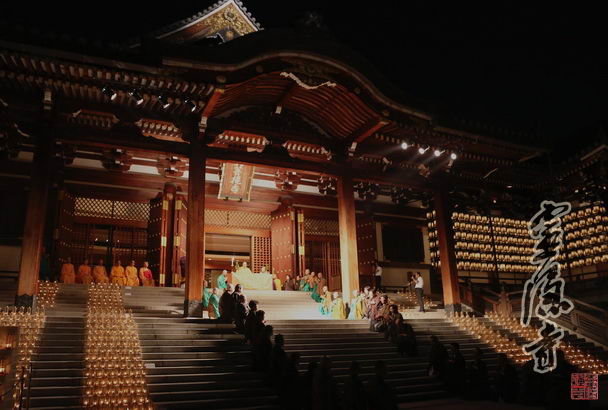 Scene of Light Festival (Buddhist Association of China on left)