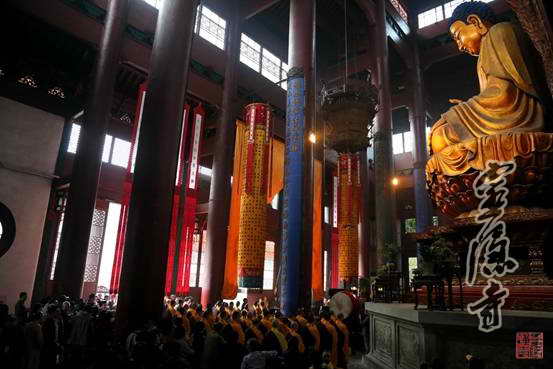 "Praying Ceremony for World Peace"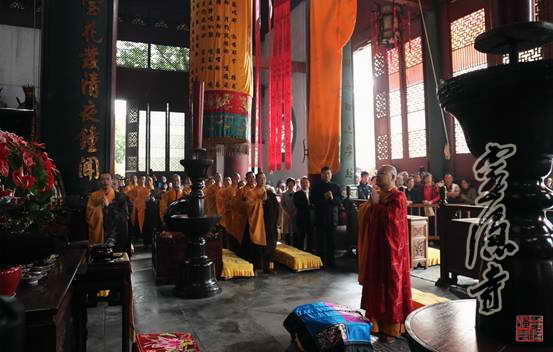 Lingyin Abbot Master Venerable Guangquan hosting the ceremony
Agon Shu's Temple Director for Dharma Affairs, Ven. Fukuda Tadashi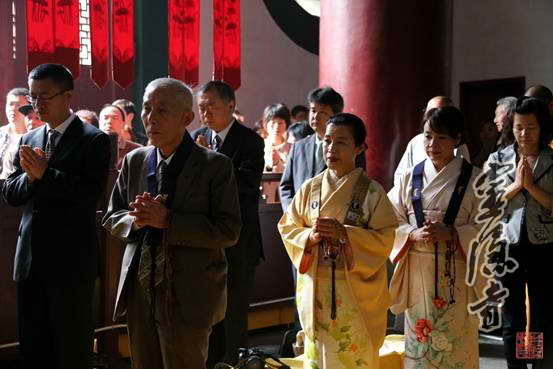 Sino Japanese Dharma Pacifist Assembly
Balance of the heart and mind through Go and Chan at Yunlin
Spectator for exciting match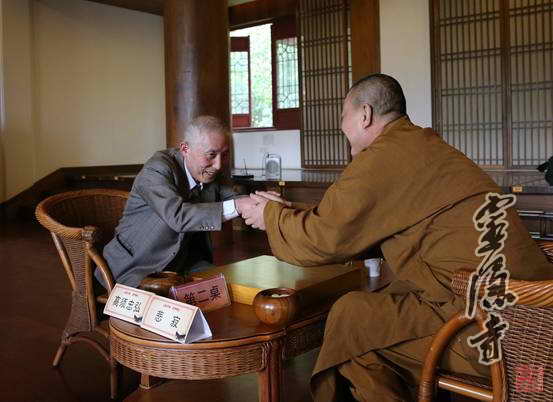 A friendly bond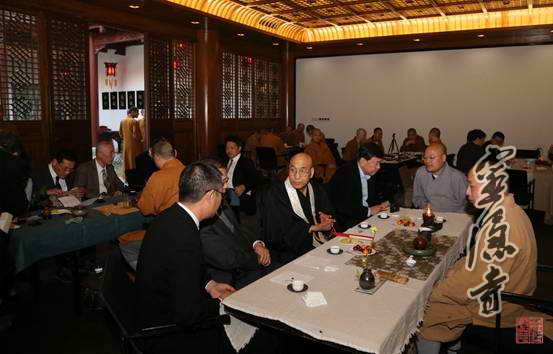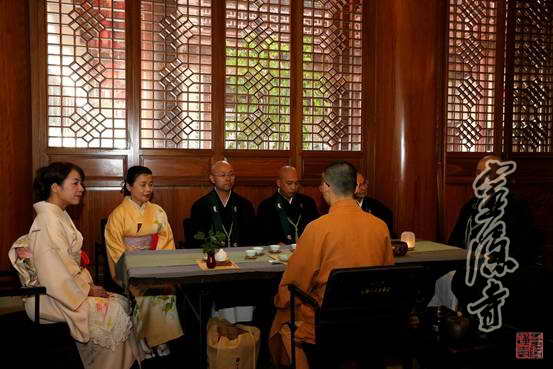 Live from the cultural exchange between Chinese and Japanese tea ceremonies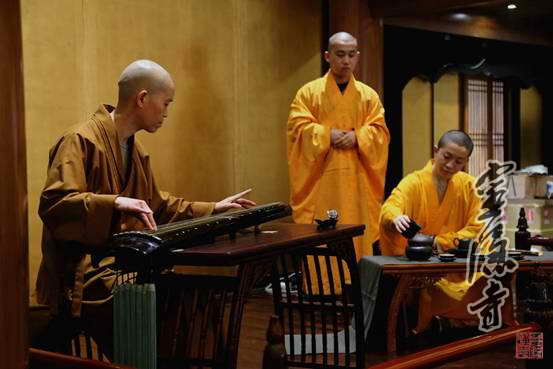 Chan and tea of one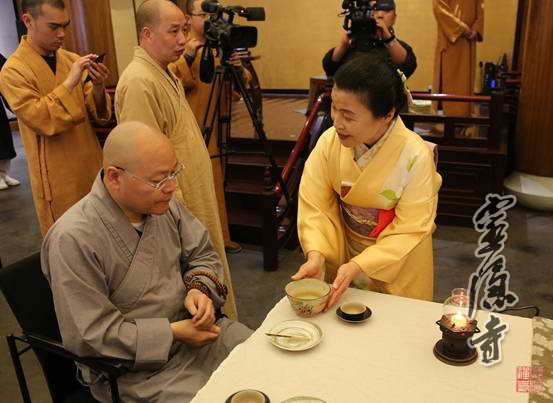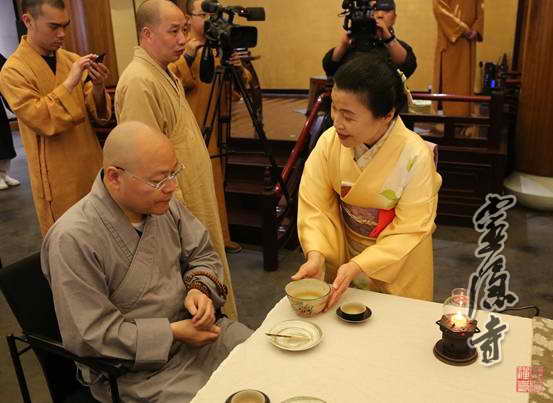 Bonding of friendship through tea
April 9th, 2014, the World Peace Dharma Assembly, initiated by Japanese Agon Shu Buddhists and Lingyin Temple, took place in Lingyin. The Assembly attracted a large audience of Buddhists and lay participants, including the Agon Shu consultant Mr. Matsumoto Teruomi and the visiting Japanese Agon Shu Delegation he lead; Mr Hong Feng, Chief Representative of Agon Shu Beijing Office; Mr Chen Zumin, Vice-Chairman of the Chinese Association for International Friendly Contact; Mr Li Hemin, representing the Department of International Affairs, Buddhist Association of China; and Lingyin Abbot Master Venerable Guangquan. All participants joined the prayers for world peace and public welfare; numerous visitors of the temple followed their prayers to share the Buddhist merit.
Agon Shu, being one of the prominent Buddhist organizations in Japan, aims to maintain world peace, to pray for the wellbeing of the human kind, and to promote friendly contacts between groups. The organization has been carrying out friendly Sino-Japan exchange activities, and has made significant donations to Buddhist communities and education institutions in China on numerous occasions. In the past years, Agon Shu has set up scholarships and educational funds at Peking University, Sun Yat-Sen University and Beijing Foreign Studies University, founded 14 elementary schools in underdeveloped areas of China, and sponsored the "Agon Cup" Sino-Japan Fast Game Go Tournament for 15 consecutive years. Its public engagement and financial support has considerably promoted the friendly exchange between Chinese and Japanese people.
After the Dharma assembly, the Japanese delegation and their Chinese hosts furthered communication through cultural events that featured traditional cultural activities that are popular among the Buddhists, such as Go matches and tea ceremonies.